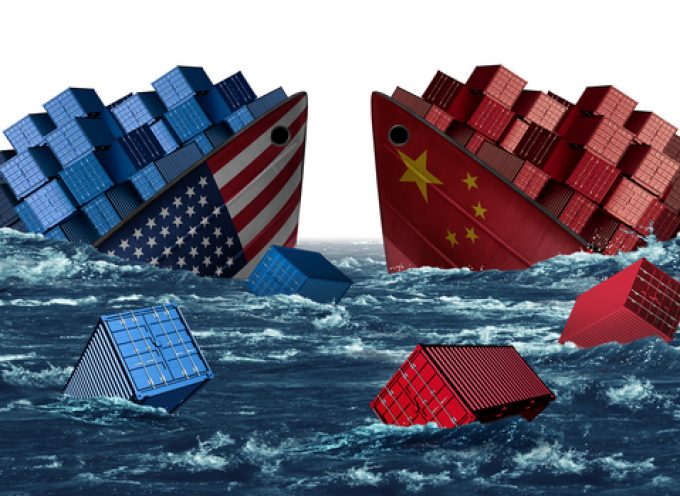 Protectionist trade policies are continuing to spook the global maritime sector, although a newly released report suggests the industry has "cautious optimism".
The Navis Business Bellwether report, conducted by Business Performance Innovation (BPI), surveyed more than 174 maritime executives on expectations and fears for the coming year.
Topping the list of worries was protectionist trade policies, but the report also found 82% of respondents were expecting an uptick or stabilisation in profitability over the course of 2019.
Chief investment officer at International Container Terminal Services Brian Hibbert said the impact of protectionism would be dependent on individual company portfolios.
"With a balanced portfolio I expect one can weather the gaining versus losing locations as trade wars play out," he said. "The lack of predictability is a greater challenge, given the long lead times and high investment position of an asset-heavy industry like ours."
Even so, 33% of respondents indicated that protectionism was "extremely concerning", with another 36% expressing "concern".
Cyber security also saw strong responses, with 29% citing "extreme concern" over the potential risks, and another 37% expressing "general concern".
Head of maritime and terminal operations at Hamburg Süd Andreas Mrozek said he expected a significant increase in technology investments in the coming years.
"The bottleneck will not be lack of willingness or funds, but the ability to integrate benefits from new technologies into the current IT landscape of shipping companies," he said. "This is a labour-intense process that is to be performed by IT teams who are anyway overloaded with numerous other optimisation projects."
In its conclusion, BPI noted that while the industry's overall feel appeared to be one of cautious optimism, more work was needed if it was going to rebound in the way it hoped.
It suggested the industry as a whole needed to "up its game" in terms of innovation and improved efficiencies to reach its goals.
"Fortunately, companies seem to addressing those needs with increased spending on technologies that can improve performance and customer service," the report noted.
"BPI and Navis intend to continue tracking industry sentiment and intentions in 2019, and hope to provide an ongoing benchmark to help it better monitor where it is headed."