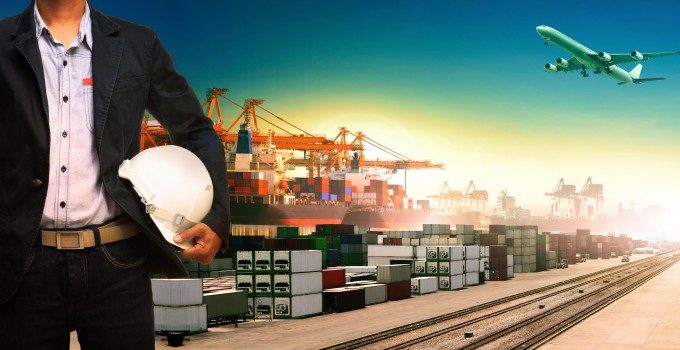 The first raft of first quarter results has been emanating from container shipping line headquarters this week. If further demonstration of the sclerotic nature of today's liner shipping market was needed, here it is.
This morning Maersk Line reported a $204m profit for the first three months of the year, a healthy comparison to the crippling $599m loss it suffered in the same period last year. This came despite a 4% decline in volumes, but the period saw a 4.7% increase in average freight rates. At its heart, however, the hugely improved profitability was the result of cost-cutting. "Total cost per 40ft decreased by 7.1%, mainly driven by vessel-improved network efficiencies," the company said.
"Maersk Line is much more competitive and has gained strength to deal with the challenging shipping markets," said group chief executive Nils Andersen.
The company has lowered its trade growth forecasts for the year to 2 – 4%, although on the back of continuing cost controls it expects to exceed last year's full-year profit of $461m – which given its performance in what is traditionally one of the weakest quarters of the year, it is well on course to do.
In line with the weak volumes on its major trade, Asia-Europe, sister company APM Terminals saw its year-on-year profit level decline from the $226m posted in the first quarter of 2012 to $166m. In additional return on capital for the period declined from 20.1% to 12%, as its facilities in emerging markets failed to make up for volume declines witnessed at its European and North American terminals.
This week also saw Hapag-Lloyd and APL report first quarter figures, that for both companies represented something of a business turnaround in the face of weak markets. The sale of APL parent NOL's headquarters in Singapore trousered it $200m, and helped the group hit a net profit of $76m.
APL itself saw total revenues down 2% to $1.97bn, average revenue per 40ft down 2% to $2,376 and volumes down 2% to just over 1.5m teu. However, its cost-cutting programme resulted in a core earnings before interest and tax (EBIT) loss of $101m, a lot more bearable than the $2246m loss it saw in the first quarter of last year.
Its logistics business held up well however, with revenues up 8% to $427m and EBIT up 27% to $16m.
Hapag-Lloyd also reported a reduced EBIT loss, despite seeing revenues increase 3.1% to €1.65bn, average freight rates increase 4.2% to $1,546 per teu and even a small increase in volumes to 1.33m teu, compared to 1.32m teu in the same period last year.
It said it has engaged on a new round of cost-cutting measures – although there is no suggestion of selling its delightful headquarters (pictured above) beside Hamburg's Binnen Alster lake – and it has been the most aggressive in terms of announcing a new round of peak season surcharges.
Chairman Michael Behrendt said: "It is important that rates soon return to a sensible, profitable level. This is absolutely essential and in the interests of everyone who relies on a functioning, reliable maritime shipping industry – from shipping lines to shippers. We cannot afford a repeat of last year's non-existent peak season."
The problem, of course, is that demand, particularly consumer demand is the key driver behind a peak season, and remains entirely out of shipping companies' hands.