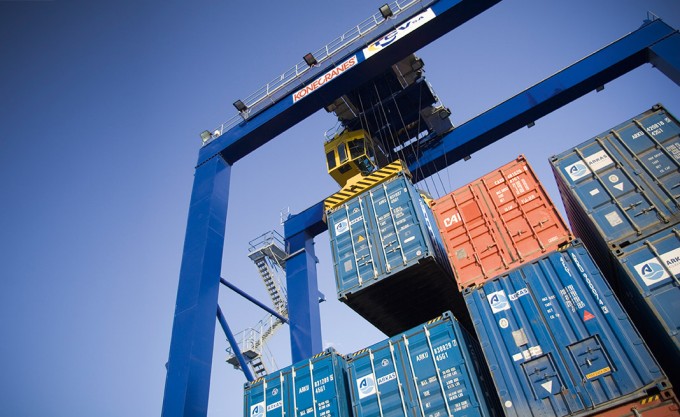 With a radical overhaul of liner shipping's alliance structure increasingly certain over the next 12 months, shippers are dusting down their risk mitigation strategies.
Siva Narayanan, director of international operations and warehousing at Solvay Chemicals, told delegates at this week's Transpacific Maritime (TPM) conference in Long Beach that although it was too early to know the exact make-up of the new alliances, "we can make some general assumptions".
"In 2016, there are not going to be any changes; they are going to come in 2017 – and with the mergers and acquisitions there will be some movement. The 2M is likely to continue, and the CKYHE will also continue in some form.
"The general policy for us is not to put too much volume with any one alliance," he said.
Steve Flunker, director of international operations at Sears Holdings, agreed that the status quo would likely remain for the annual contracts that are being finalised at the moment on the transpacific trade.
"As we are looking at contracting now, I don't think the alliance changes will be immediate – but we are having some very frank discussions with the lines," he said.
Meanwhile, other major shippers at TPM appeared to welcome the prospect of larger alliances.
Bjorn Vang Jensen, vice president of global logistics for Electrolux, said that when he was asked about whether he was worried about larger alliances, the subtext was whether he was worried about price collusion.
"And I have been on the record enough times: if the carriers have already been colluding, then that is the worst collusion in the history of collusion. So no, I'm not worried at all.
"In fact, I see more opportunities in bigger alliances; they give me choice in terms of port pairings – much more than I used to have.
"And I'd also be interested in the alliances taking their activities inland – why do they end at the port? Why, for example, couldn't they jointly procure intermodal services?
However, Mr Jensen also said the biggest negative factor of larger alliances was the potential for "catastrophic risk".
While Stuart Sandlin, president of UASC North America, said membership of an alliance guaranteed no individual service withdrawals, Mr Jensen added that shippers could protect themselves against an individual carrier in an alliance going bankrupt by avoiding booking with that particular line.
"If a company in an alliance goes bankrupt, then as long as you don't have a bill of lading issued by that line, then even if its ships are arrested, your containers won't be," he said.
AlixPartners' recent annual report into the state of the liner shipping industry, meanwhile, suggests that if the current spate of merger and acquisition activity became a trend of broader industry consolidation, the importance of the alliances would likely decline.
"If M&A activity continues in this market, the makeup of these global alliances will change considerably. Their prominence may potentially diminish, as mega-alliances give way to a handful of autonomous mega-carriers," it says.