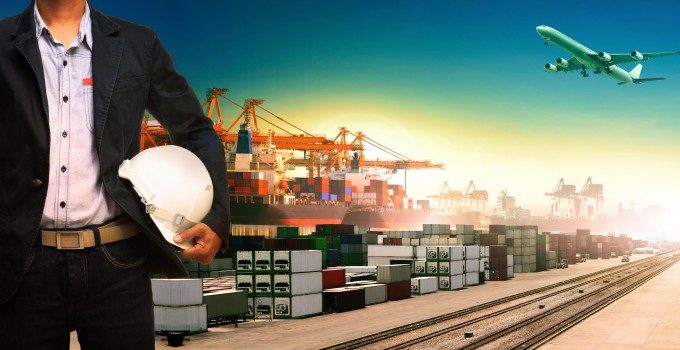 Maersk Line's announcement yesterday that it intends to raise reefer rates across the board by $1,500 per feu – or $750 per teu – on 1 January next year provoked a wide range of emotions from shippers, forwarders and other carriers, with predictions that other lines would follow suit.
In a keynote speech to the Cool Logistics conference in Antwerp, Maersk Line chief executive Søren Skou, flanked by a platoon of Maersk executives, told delegates that the hike represented a 30% increase in prices globally, but argued that the carrier may have to rethink its participation in the reefer trades were it not able to secure better returns.
He said that over the last seven years reefer rates had not been able to cover the increases in inflation or bunker costs, and added that between now and 2015 the industry would need to invest $3.5 billion in new equipment, which would not be covered by current rates.
In a later interview with The Loadstar, Mr Skou reiterated his earlier comment that the line wanted to make the announcement several months in advance to give "people time to prepare for it", and gave the first indication that he would be prepared to lose market share in return for better profitability.
"We will have good discussions with our customers in the coming months about this, and obviously there will be concerns and we will continue to have to explain why this increase is necessary.
"It would be naïve to think that we can increase rates without the risk of losing some market share. We hope that is not the case and we can maintain our market share, but this step is absolutely necessary."
He also defended the line's investment in the sector, despite the fact that it has cancelled its entire 2013 reefer investment plan – it was due to build 30,000 units next year – and refused to commit to giving shippers higher levels of service and guarantees that those levels would be met in return for the much higher rates.
"We have been developing our level of service over the last three to four years and also in technology, and part of the reason to get prices up is to maintain those service levels," he said.
He did admit, however, that the line had considered bringing in different rate increases for different trades – the rate between southern Africa and Europe is more than double that of the Asia-Europe westbound trade.
"We thought about it, but we didn't want to do it – we didn't want to be seen as favouring one region over another because that could distort the competition between our customers," he told The Loadstar.
Whether the increases stick is another matter entirely. Major shippers contacted by The Loadstar confirmed that discussions had been held with Maersk reefer executives several weeks before and expected the future to hold extensive negotiations, with the final rate likely to be lower. However, they also predicted smaller shippers would find it harder to achieve any sort of negotiated discount.
In a later round table session at the conference, Kuehne + Nagel's global director of reefer/perishables Frank Ganse applauded the announcement: "We support the GRI, utterly.
"I am struggling to understand why the reefer business has become so unhealthy. How has it got to the stage where the rate from Rotterdam to Brazil [the latter is becoming a growing destination for reefer traffic in its own right] for a 40ft high cube is only $800 with 25-30 days of free demurrage?
"Or take Asia-Europe westbound reefer rates out of Qingdao, Asia's largest reefer port: they are now at $1,400 all-in with five free days demurrage – that's cheaper than for dry boxes.
"It doesn't make sense, so I hope it gets pushed through because if it doesn't stick Maersk will lose a lot of credibility," he said.
At the same session, MOL's senior VP of global reefer management, Rick Kimura, confirmed that the Japanese carrier might also increase reefer rates to support its annual investment of $100-120  million in the sector. "We are also thinking of applying a significant increase, but it probably won't be across the board – north-south trades and east-west trades will be treated differently."
And amid suggestions that the move would allow other carriers to increase their market share at the expense of Maersk, there came a prediction from Andy Connell, Dole South Africa's business manager of logistics, that other lines would actually follow the Danish carrier. "I don't think Maersk will be the last. In fact, I think we will now hear all the lines saying that they will also apply rate increases. If the brave don't lead the meek won't follow."
But he decried "incompetence" on the part of the shipping lines and argued that shippers must expect to get something in return for higher prices. "If there is any rate restoration I want it to come with a massive commitment to go make shipping work efficiently and properly. Get back some of those wonderful people you let go with 20 years' experience who actually know how to ship."
However, global head of reefers at Safmarine, Marc Rooms, said that once the price rise was broken down to items within the boxes, which he estimated to be $0.06 per kilo of apples shipped from Cape Town to Rotterdam, the increase could probably be passed on to consumers.
Which doesn't seem like an awful lot to The Loadstar, until it was pointed out that the cost of production of that kilo of apples is $0.60. A rate increase equalling 10% of the cost of production is another story altogether.
On the sidelines of the conference yesterday, some delegates also argued that Maersk's announcement effectively hijacked a programme that was focused on driving efficiency into the fresh supply chain and transformed it into a market price debate.
There is a longer narrative behind this, of course – the gradual destruction of the conventional reefer shipping fleet over the past two decades, prompted to a large extent by the rate erosion introduced by container lines themselves. Now that box carriers have such a strong grip on the refrigerated market, the largest player clearly feels it is in a position to push the prices upwards.