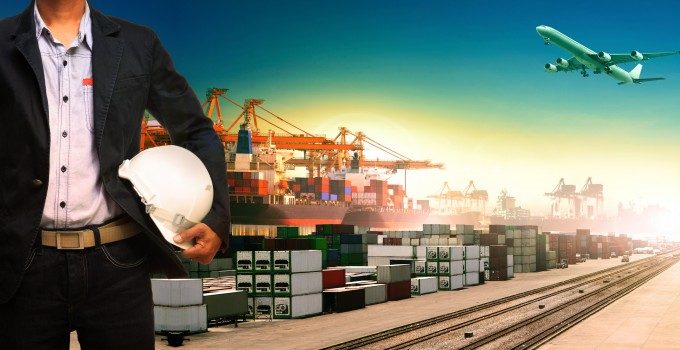 Hard drive manufacturer Seagate has moved from using air freight to other modes of transport, one of its senior executives has said.
Four years ago, the company used air freight for 90% of its worldwide transport needs. "That's a lot," Jeffrey Nygaard, senior vice-president and worldwide head of operations said in Bangkok recently.
Currently, air freight represents just 35% of the company's transport activities, and Seagate wants to reduce this to 25% within two years by growing its rail, truck and ocean volumes.
"We are not planning to drive it down to zero," said Mr Nygaard, admitting there would be urgent cases where air freight is necessary.
The reduction has also led to a sharp fall in shipping costs – by 50% – although these have been hit recently by fuel surcharges. The other benefit was a healthier carbon footprint, he added.
The biggest beneficiary of this shift from air freight has been land transport, especially road – which has been helped by the growth of specialist and advanced trucking services within Asia, as well as a much better road network with increased international connections.
"Within Asia, it's predominantly truck," said Mr Nygaard.  "That's probably the key part of our cost reduction."
A number of factors have helped this. Firstly, secure and reliable trucking services are now available both within China, where much of Seagate's manufacturing is based, and throughout South-East Asia. Seagate also has a big manufacturing base in Thailand.
In addition, roads have improved both in terms of consistency and quality, as initiatives such as the Asian Highway network kick in, and despite complaints from the trucking industry, border crossings and customs procedures have also improved markedly.
While its intra-Asia volumes are seeing more transport by road, Seagate has begun to use rail to serve Europe and has become a bigger user of sea freight to supply its markets in the Americas.
Seagate believes its use of rail will continue to grow and is planning to ship more volumes to Europe, using services such as the emerging landbridge developed jointly by Chinese, Russian, Kazakh and German intermodal companies, and is also looking at using the mode for onward distribution within Europe.