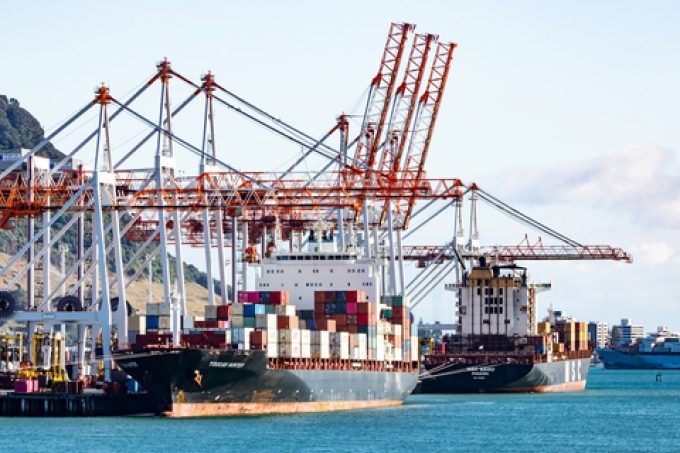 Shippers should consider options such as air-sea cargo and coastal shipping to send goods to Australia and New Zealand.
According to CH Robinson, it's vital to explore a variety of transport modes to keep supply chains moving.
Andrew Coldrey, CH Robinson's vice president for Oceania, said: "The airfreight market is fluid and changing daily, therefore it may be beneficial for international goods to be transported using both air and ocean shipping."
Indeed, forwarders are using Asian hubs such as Shanghai and Hong Kong to tranship airfreight to containerships bound for Australasia, avoiding the dearth of available air cargo capacity and taking advantage of rock-bottom intra-Asia ocean rates, with the most common routes from Europe and the US.
Mr Coldrey told The Loadstar: "We recently transported 225,000 face masks for a major retailer from Shanghai to Australia, and this meant the face masks were delivered a week ahead of schedule.
"Costs vary wildly with this option, depending on route, size and weight. It has been mostly used for commodities, not just food and beverages, but also machinery and manufacturing tools."
A new development in Australia has been an uptick in coastal shipping, with CH Robinson reporting a 20% increase in volumes.
"A large portion of food and beverage suppliers have increased their use of the domestic shipping service, to cope with the increase in consumer demand, and negate the capacity and state-based restrictions of road and rail," Mr Coldrey said, claiming coastal shipping can provide a 60% saving over road and rail.
"We've seen an increase in volume movements of liquor, particularly French wine and scotch whisky," he added.
As for the remaining airfreight options, CH Robinson has engaged a number of heavylift and direct charter flights.
But the 3PL warned Australian shippers to consider their logistics options should the country enter a stricter, "Level 4" lockdown, like New Zealand.
"The port of Tauranga announced it was prioritising the unpacking of essential goods," said Mr Coldrey. "We saw some delays in getting non-essential goods de-vanned and unloaded."
However, New Zealand has announced an easing of lockdown restrictions from today, which Mr Coldrey said would help to reduce the backlog.
"But cargo moving in and out via air will continue to be affected until passenger flights are fully restored," he added.
He said the issue now was the impact reopening businesses would have on freight movements, as businesses only had a few days to shut down.
"To ensure a smooth transition, it is important for these businesses to consider whether the recommencement of operations would be staggered, what goods or orders are required to meet the operation timeline and whether these are urgent."