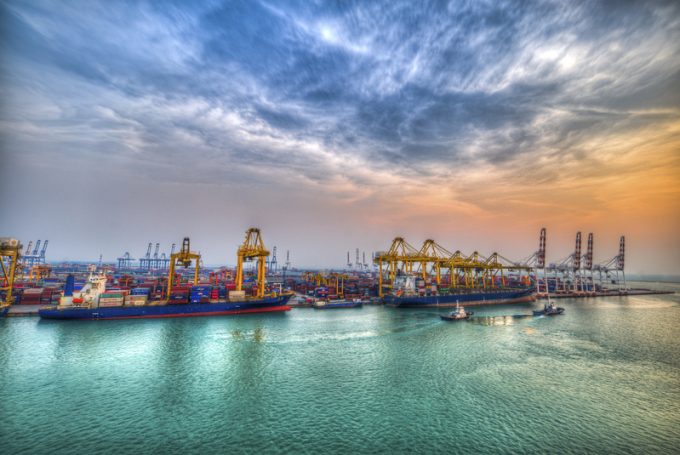 New intra-Asia container shipping services are keeping rates down and competition up, and even picking up the slack for the region's lack of air cargo capacity.
Carriers have launched services covering South-east Asian ports, Mr Sundara, Asia Pacific ocean freight director at Scan Global Logistics (SGL), told The Loadstar.
"There's ample space and rates are competitive. Global carriers are utilising space between intra-Asia moves, which is also putting pressure on the region's niche carriers."
This squeeze on the smaller lines was underway before the pandemic, noted Mr Sundara, adding to the potential for further carrier consolidation.
He said SGL had a fair amount of less-than-container load (LCL) shipments still moving, and that air-sea cargo from Europe to Asia had become a viable option, given the dearth of air cargo capacity due to axed passenger flights.
"The last leg is intra-Asia sea freight," he explained. "There's more shipping routes opening up for intra-Asia, especially with HMM joining THE Alliance. We are seeing customers using Hong Kong and Shanghai as a hub and then moving cargo via ocean to Thailand and Cambodia, for example."
SGL is also using air-sea connections from Scandinavia to Australia, via China, with a new service for general cargo.
Elsewhere in the region, says SGL, there is port congestion and delay, especially at Chittagong, but also in Ho Chi Minh City, Bangkok, Port Klang, Penang, Manila and Jakarta, where Indonesian authorities insist on sanitising all imports.
"Container storage and warehouse space are becoming a problem, due to delays and consignees not picking up the cargo fast enough," Mr Sundara said.
Meanwhile, the volatile market has also led to shorter ocean freight contracts all round.
"Customers that might have had a one-year deal before are now looking at three months, or six months," said Mr Sundara. "Shippers still want to lock-in their logistics costs, and we can continue to offer six months, for example, as we know we can utilise the spot market, where rates are falling."
On the carrier side, freight rate volatility means deepsea carriers are not offering deals over three months, he noted.
"It is a spot-driven market unless you have an account already signed with carriers before coronavirus. Whereas, on the intra-Asia trades, carriers are offering contracts up to six months.
"Short term rates are a challenge as it impacts how we price bids and handle new business," he explained.
Indeed, given the economic uncertainty, Mr Sundara said there were new financial risks emerging.
"For example, consignees may be unable to pay high demurrage and detention costs if ports/carriers do not provide more additional free time, while import cargo could go uncollected if shippers default on payments – some are expected to go bust.
"As logistics providers, we need to have risk assessments on all our consignees and proactively manage all import shipments, especially for SMEs."