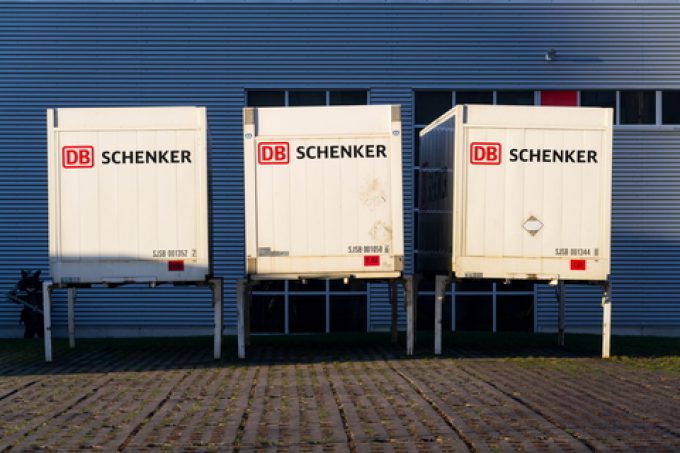 If the name of the game is moving less cargo at higher prices, then the large forwarders have certainly achieved it.
DB Schenker reported today that volumes in the first half had shrunk by 5.4% in air, 3.4% in sea and 5.5% in land, year on year. Yet total sales increased 35%, to €14.1bn, adjusted ebitda rose 64%, to €1.48bn, and adjusted ebit went up 91.3%, to €1.18bn.
The German forwarder, whose earnings are released as part of parent company Deutsche Bahn's interim results, said volumes were down due to "generally weak market development, among other things, as a result of corona-related restrictions in Asia and disruptions in supply chains".
But it added: "The economic development, driven by air and sea freight, was very pleasing; the operating profit figures increased very significantly in all regions. Accordingly, gross profit improved noticeably (+24.7%). Adjusted for exchange rate effects, the increase was somewhat weaker."
It noted that, in air freight, "it was not possible to compensate for the negative effects, mainly caused by the Ukraine war and the lockdowns in China".
It added: "Sales increased significantly primarily as a result of the development of freight rates. The performance development had a dampening effect.
"In air freight, the trends of the previous year were reinforced by further capacity-restricting measures (above all airspace closures and sanctions). At the same time, it was still sometimes difficult to pass on higher rates to customers. Adjusted for exchange rate effects, the increase in sales was somewhat weaker."
In ocean, it said: "The tense availability of equipment and capacity as well as the tense market situation caused by the coronavirus were only partially compensated for by increases in performance on the transpacific routes and between Asia and Europe."
Contract logistics, meanwhile, saw a "significant recovery", with sales up 13% to €1.6bn and adjusted ebit up 65% to €101m.
Costs however also increased. The price of materials grew some 40%, while personnel expenses rose 11.5%, with employee numbers up 2%. Operating expenses went up 16% and depreciation went up, "due to investments, including leasing".
While Schenker has been the star of the DB show since the pandemic hit, its parent has now returned to profitability for the first time since March 2020. Adjusted ebit was €876m, with revenues up 28% to €28bn.
"Demand for international freight forwarding and logistics was also higher than ever before," said DB.
"Our turnaround has been successful," said Richard Lutz, CEO of DB. "Demand is booming and we have returned to profitable business."
"Altogether, DB's core business lost over €10bn due to the Covid-19 pandemic," noted the company. "DB Schenker, DB's logistics subsidiary, made the largest contribution to DB's current success by far. It nearly doubled its operating profit compared with the first six months of 2021, to around €1.2bn."
DB Fernverkehr more than doubled its revenue compared with the first half of 2021, while DB Cargo was more than 5% higher in revenue than in H1 21, "but is feeling the overall tense economic situation".
DB's profits will no doubt add to more speculation on the future of DB Schenker, which earlier this year looked likely to be spun-off from the group – but from which DB reportedly backed away last month. Schenker itself is likely to want more autonomy.
As Loadstar Premium noted at the end of June: "The previous valuation in the books was too high to sell without a write-off, for which no one wanted to bear responsibility. Now, it's the only goldmine in the group and selling it would expose all the other parts… don't expect any changes here … but it will be allowed to continue playing the M&A game and make acquisitions, [such as its] $435m play for USA Truck. Although it might not make much sense to the German tax payer who, of course, is the ultimate owner."