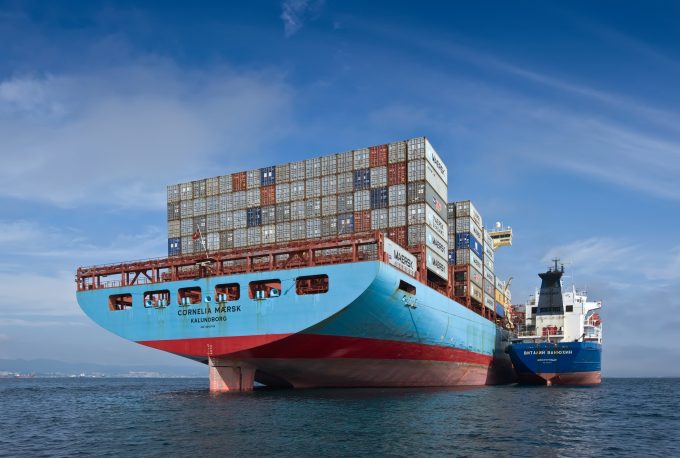 Container spot rates between Asia and Europe recovered this week ahead of the traditional July, August and September peak season months for carriers.
The North Europe leg of the Shanghai Containerized Freight Index (SCFI) spiked by $140, or 25.9%, to reach $680 per teu, while for Mediterranean ports spot rates were up by $116 per teu to $776, representing a gain of 17.6%.
Ocean carriers have announced July general rate increases (GRIs) of $1,000-plus per teu across the two lanes, and in some cases are looking to levy peak season surcharges (PSSs) as well.
Meanwhile, The Loadstar continues to hear of carriers rolling over containers in Asia for shipment to Europe, due to full ships, and hope that the current capacity squeeze will allow as much of the GRIs as possible to stick.
However, the GRI strategy seems to be losing favour with Asia-Europe carriers as an effective means of restoring sub-economic rates – as evidenced by Hapag-Lloyd and Maersk Line who have both reverted to announcing increased maximum FAK (freight all kinds) rates.
According to The Loadstar's calculation ocean carriers have proposed GRIs totalling a massive $9,000 or more per teu since the beginning of the year for Asia-Europe shipments.
Clearly the GRIs had very little impact on the trade – some increases have eroded within days while others have had no affect at all on the market.
This has increasingly resulted in shippers and forwarders finding themselves unable to treat the GRIs seriously – not least because of their quantum in comparison to spot market rates.
Indeed, when carriers have in the past announced arguably more reasonable increases, there has been a better success rate in, not only the implementation of the GRIs, but also their ability to hold onto the gains.
One smaller UK forwarder told The Loadstar at Multimodal in May that he used to religiously record and file all the GRI notices he received from his carriers. "We stopped doing that ages ago," he said. "It proved to be a total waste of time and money."
He added that many of the visiting carrier sales reps didn't know the date and amount of their shipping lines' next proposed rate increase anyway.
Drewry agrees. In its June logistics briefing it said that it is "getting harder to understand why we are seeing huge GRIs every few months".
The failure of carriers to implement the increases "does not suggest that the GRI mechanism is working", opined the consultant.
Commenting on Hapag-Lloyd and Maerk's decision to opt for announcing FAK rates Drewry said that this alternative "may do nothing to reduce the see-saw effect" of pricing on the trade.
And on the subject of the current spot market, it described it as a "mystery" and argued that it was "completely dysfunctional and incomprehensible to shippers".
However, forwarders have also noted that with fuller ships an increasingly bullish attitude has been adopted by carriers, and this appears to be accompanied by a higher bunker adjustment factors (BAFs) on their way.
Maersk has set a new BAF of $810 per 40ft from Asia to North Europe beginning on 1 July, compared to $720 per 40ft for the second quarter.