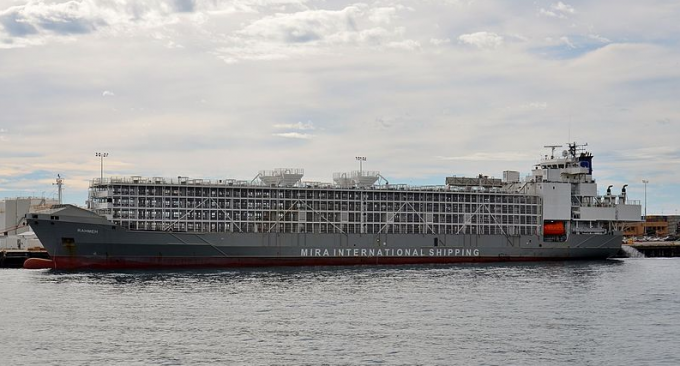 The Gulf Livestock 1 ship, which capsized and sank off southern Japan this week with the likely loss of 42 crew members and nearly 6,000 cattle, had some 25 deficiencies listed in the past 18 months, reports Splash 24/7.
Built as a 630 teu boxship in 2002,  it was reported as having a number of problems, including with the main engine, which lost power in the recent accident. The ship was on charter to Global Australasian Exports.
New Zealand has now suspended live cattle exports.
Splash 24/7 has run an excellent series of exposes on livestock transport, which you can see here.