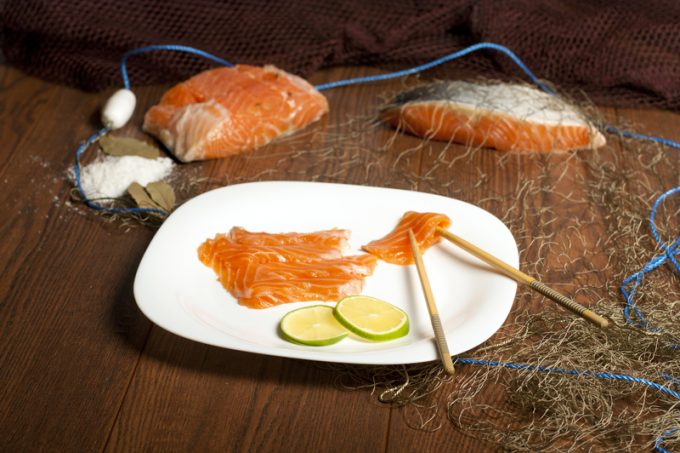 Dutch flower exporters and Norwegian salmon farmers could see their transport costs to Asia cut by 80%, following a change in Russian regulations. 
The ministry of transport announced that since July 1, domestic and international carriers would be able to transport sanctioned perishable products via train through Russia to third countries, provided electronic seals, which can track the cargo, are used.  
"The system will allow using the huge transit and logistics potential of the country, increase the transit volume by 82,000 international transportations a year and in general increase the transparency of transit," said the ministry. 
Sanctions on various food and agricultural products were introduced in August 2014, shortly after the EU and US placed sanctions on Russia following events in Ukraine. The bans were on the EU, US, Australia, Canada and Norway on exporting fruit, vegetables, fish, dairy and meat products into Russia. 
The lifting of Russia's ban could see Norwegian fish and Dutch flowers go to Asia by land, rather than by air. Overland routes avoiding Russia have longer transit times and have been less attractive to shippers. 
The first container train service with Norwegian salmon will start this autumn, via Russia to China, a journey that will take about two weeks. 
"It is a huge breakthrough," Micael Blomster, who has worked on the Scandinavian- China rail freight corridor, told Norwegian media. "This will reduce transport costs by about 80%. Currently salmon is exported by air. 
"Now [Russia] will allow containers of fish to enter Finland and be shipped out again in Kazakhstan. The new laws will open up completely new opportunities for transporting goods between Narvik [in northern Norway] and China."  
He explained: "At this point, we are not talking about any separate train, but one we connect to existing transport solutions. 
Russia does have stipulations on monitoring the cargo, though, which it then wants to roll out to non-sanctioned commodities transiting the country. 
"Deploying a tracking system is a large-scale national project that is being developed with the participation of the federal customs service, the Rostransnadzor, the ministries of finance, economic development and agriculture and Russian Railways," said deputy transport minister Alexei Semenov. 
The ministry added that, for the first six months, freight companies would not be charged for placing or removing container seals and there will be no fines. But the ministry is considering what size the fees should eventually be.