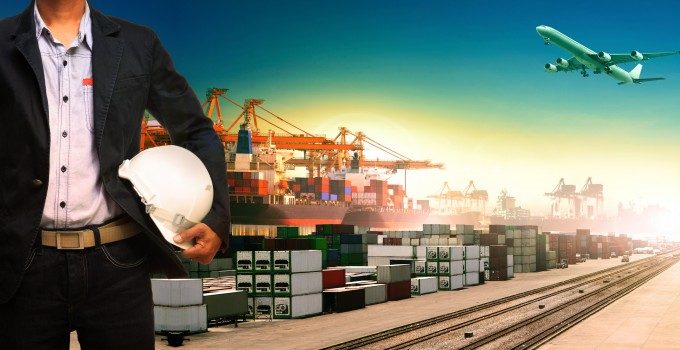 EU and US sanctions on some Russian people and entities are expected to impact the freight industry.
The future of cargo facilities at Moscow's Sheremetyevo Airport is in doubt following the inclusion of the owner of the company controlling cargo operations on the EU sanctions list, while forwarders are being warned of  "serious" consequences for breaching sanctions concerning the movement of goods to and from Crimea.
As Dobrolet, Aeroflot's new low-cost subsidiary, was forced to suspend flights after its European suppliers said they could no longer work with it, questions over cargo operations were raised.
Arkady Rotenberg, President Vladimir Putin's judo partner, last year bought a controlling stake in a project to build a new air freight terminal at Sheremetyevo, as well as a 44% stake in the existing air freight terminal, and a 50% stake in Airport Moscva, a cargo and mail processing company.
According to Russian media reports at the time, the move effectively gave his company, TPS Avia, control over cargo at Moscow's airport.
The move also put the company at the forefront of contenders to buy the government's 83% share in the airport once it is privatised.
But on July 30, the EU included Mr Rotenberg on a list of people who face restrictions in the EU.
The commission explained: "[Mr Rotenberg] has been favoured by Russian decision-makers in the award of important contracts from the Russian state of state-owned enterprises."
It added that one of his companies was involved in a feasibility study to build a bridge from Russia to Crimea.
While it is not yet clear how the new sanctions might affect cargo operations at Sheremetyevo, Mr Rotenberg is unable to travel to the EU and has had all his assets in the EU frozen. Moscow Sheremetyevo is also conducting due diligence on incorporating several joint-ventures held by TPS Avia into the airport company.
"One concern that is likely to be considered in the due diligence process – and one that has already been raised by Russian press – is the potential fundraising problems faced by TPS co-owner Arkady Rotenberg, who is on a list of Russians under economic sanctions by the US in the wake of the Crimea crisis," says the Moodie Report.
Mr Rotenberg and his brother Boris were hit by US sanctions in March, when their bank, SMP Bank, was named on the sanction list. But the impact of EU sanctions could affect them more – especially in the bid to take over Sheremetyevo.
The latest EU sanctions include a list of goods which cannot be exported from the EU to Russia or Crimea, and it is now prohibited to import or be indirectly involved in the transport or brokering of any goods originating in Crimea or Sevastopol into the EU, or for EU-registered vessels to perform prohibited activities.
Fines for breaching sanctions can be significant: French bank BNP Paribas was last month fined $8.9bn for breaching US sanctions on Iran.
Russia responded last week by announcing that it would help support a market for goods from Crimea to be sold in Russia. It said between 20 and 40 tons of air cargo would arrive in Russia daily from Crimea, principally perishables including fish and vegetables.
Thy won't, however, arrive via Dobrolet, which began operations just a few weeks ago from Moscow to Crimea, which has been forced to suspend all its operations.
The Aeroflot subsidiary said in a statement: "Several European counterparties have notified Dobrolet of their refusal to fulfill their leasing, repair and maintenance services, and airplane insurance agreements were annulled, as well as the provision of aeronautical information. Due to the unprecedented pressure that has been applied to Dobrolet by its European counterparties, the carrier has no option but to suspend flights and ticket sales."
However, a spokesman for the carrier told The Loadstar that the impact on the Aeroflot group overall "would not be material".
Meanwhile media reports indicate that the Ukraine government has decided to replace Dmytro Kiva, president and general designer of Antonov, with Sergey Merenkov. News that Mr Kiva might be replaced leaked in April, but was denied by Antonov at the time.
The Ukraine plane-maker said last month that it had lost about $100m in business since the Crimea crisis began.
Calling for new business partners outside of Russia, Mr Kiva told journalists: "We practically don't work with them [the Russians] any more. It's very sad, but because of the politics it is simply not possible.
"The current situation in Ukraine has been terrible for our business."