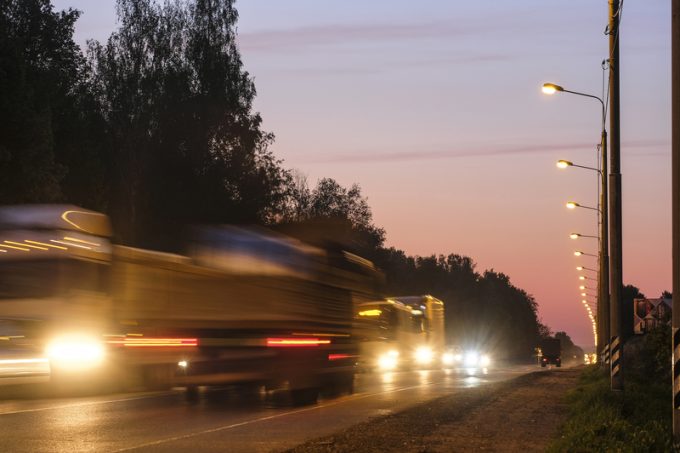 Trucking industry association the International Road Transport Union (IRU) is calling on the EU to hand the industry €75bn in post-coronavirus recovery support.
The demand follows news of the EC's proposed €750bn coronavirus recovery fund.
Raluca Marian, general delegate of the IRU's permanent delegation to the EU, said today: "According to our calculations, and given the huge loss our industry has experienced and is still expecting, we need an envelope that amounts to about 10% of this budget for the trucking industry to embrace the future and focus on decarbonisation, digitisation and infrastructure."
Matthias Maedge, general director of advocacy at the IRU, added: "Logistics has been hit hard, but to put the figures into context – we have calculated that it would cost €64bn to exchange every diesel truck in Europe to an electric vehicle.
In an hour-long IRU-organised webinar, Elizabeth Werner, director of land transport at the EC's transport commission, DG Move, explained that the EC expected funds made available to the road freight industry to be invested in projects that furthered the aims outlined in its forthcoming Mobility Package.
She said: "We want to see the industry and governments invest in more automation in terminals and more electronic charging or road tolls and vignettes.
"These are big numbers and we want to transform the road industry. I think we can be pretty sure there will be investments in more sustainable infrastructure, alternative fuels, greening and fleet renewal schemes.
"Upgrading infrastructure is seen as an investment for the future and we very much support the investment that has gone into secured parking areas.
"However, the European Investment Bank is also looking at how it can help individual companies struggling with liquidity problems in an aggregated way," she added.
The aid is particularly relevant as the industry prepares to deal with the consequences of the EC Mobility Package, which has been years in the making and is due to come before the European Parliament for a vote on 8 July.
"The Mobility Package is a game-changer," said Sjef Boekestijn, director of operations at Boekestijn Transport. "It will require huge investments from all the hauliers in the EU, such as retrofitting tachometers and balancing networks so that trucks and drivers are in the right locations."