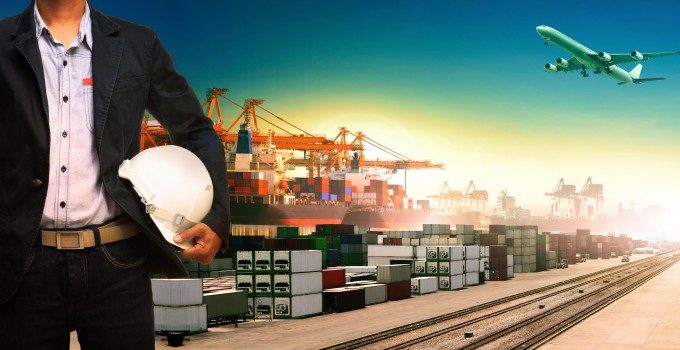 Cost-cutting measures bolstered Agility's 2016 performance despite a 5.3% decline in revenue.
Group EBITDA was up 15.4%, with its logistics division posting a particularly healthy 17% year-on-year upswing – although the exact figure was not disclosed.
However, it did announce that group revenues – comprising both the Global Integrated Logistics (GIL) and Infrastructure divisions – dropped from $4.4bn in 2015 to just shy of $4bn last year, with fourth-quarter revenue declining 2.2% to $1.02bn.
While the Q4 revenue decline was significantly less than the 7.1% drop at the end of the third quarter, the group's revenue performance had been balanced across the remaining quarters.
In the first quarter, revenues dropped 6% year-on-year to $972m. Similarly, Agility reported a 6% decline in the three months to June, with group revenues of just over $1bn.
In stark contrast, group EBITDA grew by double-digit figures across the four quarters, with a full-year EBITDA of $375m, compared with $325m in 2015.
The first and second quarters saw EBITDA grow 12% year-on-year, before rocketing up to 18% in the third quarter and 18.4% in the final three months of 2016.
Chief executive Tarek Sultan said the group continued to steadily improve its financial performance, and was generating "healthy" cash flows, keeping it on track for its target of $800m EBITDA by 2020.
"To reach our target, we are focused on both continuously improving our underlying performance in Global Integrated Logistics, while also investing for the future in our infrastructure companies," said Mr Sultan.
Full-year GIL revenues fell 7% year-on-year to just over $3bn, despite a 9.8% upswing in airfreight volumes and 9.3% growth in sea freight volumes. GIL saw its EBITDA margin increase by 3.5% on 2015.
"Our contract logistics division also grew 7.4% year-on-year," said Mr Sultan. "That said, ongoing pressures on rates and a project logistics business impacted by low oil prices and subsequent delays in capital spending have challenged the top line."