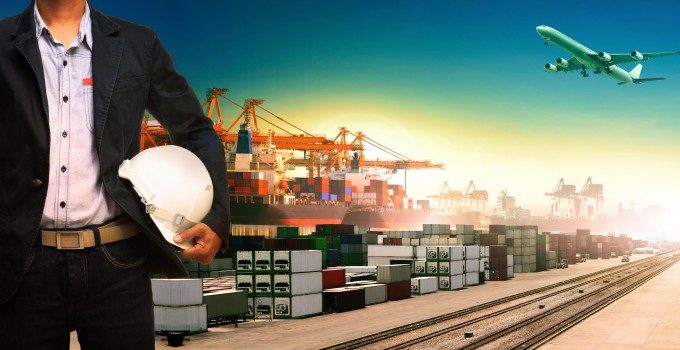 Southern Air, the ACMI carrier, has claimed that emerging from bankruptcy proceedings last month was the final step in its transformation into a sustainable airline. Despite the weak operating conditions for all-cargo airlines, the carrier says it can survive the current market, owing to its strong customer base and new 777 aircraft.
"While the market doesn't bode well for many, it does for us," said CEO Daniel McHugh. "We are one of the companies that will come through." However, he acknowledged that it is a challenging environment. "There is more supply than demand, pushing yields down. Boeing is still delivering to a market that doesn't need it from a capacity standpoint, but does from an efficiency standpoint.
"The 777 passenger aircraft has materially changed the supply and capacity for freight – it can take 30 tons in belly, which is all incremental," he explained. "For the main deck freighter market, there is a combination of low demand and far too much capacity. The best way to gauge it is Asia-US – everyone's doing it for cost, no one's made money at all on freighters."
Despite this honest assessment of the market, McHugh claimed the carrier's restructuring will see it through. When it entered Chapter 11 in September last year, it suffered from a string of problems. "The company had significant legacy costs from 2007 when Oak Hill Capital bought a majority share – the costs were related to that and we had a horrendous balance sheet in an asset-intensive, cyclical business," he said.
In late 2011, it began to update its fleet, in a bid to replace its fuel-inefficient 747-200s with 747-400s and 777s – the latter on leases from Oak Hill Aviation Partners. The carrier acknowledged that it was paying 'above market rates' on the 747-400s. Those aircraft are on lease from Aircastle and AWAS.
"We made a conscious choice," admitted Mr McHugh. "We knew it was the top of the market but it was better than having the 747-200s. What we didn't count on was that demand wouldn't rebound in the international freight market."
The leases with Oak Hill Aviation Partners, and Oak Hill's stance during the bankruptcy proceedings, came under close scrutiny from a group of unsecured creditors, which questioned whether the reorganisation plan favoured Oak Hill at the expense of creditors, and claimed that the private equity company's contribution to the reorganisation was 'illusory'. The group said that the disclosure statement had failed to make transparent a number of connections between the airline and the private equity company, and failed to discuss the reasoning behind the 777 aircraft leases.
The final reorganisation saw secured lenders, led by Canadian Imperial Bank of Commerce, swap $258m in claims for 82.5% of the stock, along with $17.5m in exit loans, with Oak Hill receiving the remaining 17.5% of stock. Oak Hill also agreed to pay $20m in installments over five years to relieve the high lease obligations on the 777s. General unsecured creditors, owed $94.5m, will recover just 2.6%, according to court documents.
"Oak Hill has been fantastic, always strong for us," Mr McHugh maintained. "It continues to invest, and is still a major shareholder and is a very strong partner."
He added: "We needed to clean up the balance sheet – the restructuring was significant in that all our stakeholders and customer DHL came together and that allowed us to get out of Chapter 11 very quickly compared with other US airlines. Conservatively speaking, we are confident that we are on a very firm financial footing."
The carrier also moved headquarters from Connecticut to Cincinnati, where DHL has a hub, and made new agreements with its Teamster pilots. "We have a very effective working relationship with them. They stepped up, and we feel comfortable."
Pilots reported that the agreement sees them get a 3% pay rise over the next four years – but also generally commented the union was weak to accept the deal.
With lower costs and a healthier balance sheet, Southern is no doubt in a better position – but demand remains weak. Before the bankruptcy, it had developed a reputation for being a low-cost carrier for its customers, as it attempted to keep its expensive aircraft flying. It also lost some US military business, in line with other carriers such as World Airways, whose parent Global Aviation Holdings also emerged from Chapter 11 this year. But, said Mr McHugh, the company is not dependent on military volumes.
It does still have one major customer, however – DHL – and critics question whether this reliance on one company, especially an integrator, is risky.
"ACMI for large operators like DHL and others is usually an interim solution," says one experienced industry player. "They always need to keep a look out for the highest quality, but at the lowest cost – and that isn't necessarily ACMI for a large operator, unless other factors such as traffic rights come into play."
But Mr McHugh argued that Southern has a diverse customer base, including Centurion Air Cargo, the Department of Defense and Asiana.
"Everyone says that we have a customer concentration," he said. "But DHL is the single best customer in the world to be concentrated on, if you contrast it to Fedex and UPS, who own everything and do it themselves. We're one of a few partners with DHL – Atlas and Polar also have that customer concentration."
Mr McHugh, formerly the CEO of DHL Express Asia, added that Southern's transformation can only help it grow. "Three years ago we had 747-200s. We had a variety of customers in the market, and were significantly under stress. We were pushing old airplanes, and reliability wasn't good, which was not something to be proud of. The business model was low-cost, but didn't have a significant degree of reliability.
"Now we have significant advantages – we are the only company with 777Fs on ACMI, and for DHL, which is arguably the largest and most demanding on service levels – and we have a strong long-term relationship with it. We're flying unscheduled cargo in hard to get to places, and scheduled 777s with 10 to 15-minute turnarounds and 99% reliability – there's been a transformational change in what we do. It bodes well."