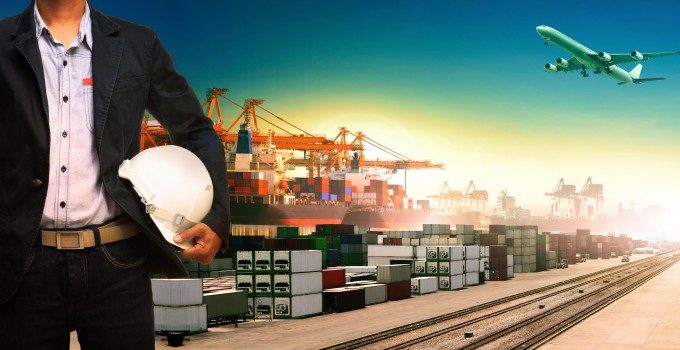 Rationalisation is the driver of Hamburg Sud's announced preliminary agreement for the acquisition of the container liner activities of the 28th-ranked Chilean carrier CCNI, which it says will entail the integration of the Latin American liner services of the Urenda family-owned, Grupo Empressa Navieras subsidiary into its own network.
Indeed, in its 2013 annual operational report the family-owned Oetker Group liner company complained of "rate pressures" on the Asia-South America trade lanes where CCNI currently operates 12 5,550-6,500teu ships (in co-operation with its partners) on its weekly China Express Service (CEX), and 10 5,500teu vessels on its Asia Express Service (NAX).
Subject to due diligence and the approval by regulators Hamburg Sud says that it hopes to close the reported $160m deal by 31 December 2014 which it said will result in the "merging of the dedicated and experienced workforce" of the two companies.
Back in April CCNI president and chairman Beltran Urenda Salamanca said it was talking to other carriers and admitted that one of those was Hamburg Sud. And commenting on the parlous state of the container liner industry he said at the time: "We have come to the conclusion that the future is to get associated or die."
Following the ill-fated engagement between Hamburg Sud and compatriot Hapag-Lloyd, the latter moved on to acquire the container activities of Chile's largest carrier CSAV which on the expected completion at the year-end will propel the "new" Hapag-Lloyd above Evergreen to 4th in the carrier rankings.
In comparison, Hamburg Sud's deal is much smaller and by adding CCNI's current 60,000teu capacity to its own nominal 500,000teu the German carrier will overtake NYK and OOCL to become the 11th biggest container line.
However, the agreement also includes the 12-year charter of four 9,300teu ships currently under construction by HHIC in the Philippines, which formed part of CCNI's upgrade plans for its Chinese services and are stemmed for delivery late 2014 and early 2015.
Moreover, Hapag-Lloyd must wrestle with a legacy of losses from its own operation and that of CSAV which saw the liners post a combined net loss of $232m in the first quarter of the year following the red ink spilled in 2013.
In contrast although CCNI saw its profits tumble in 2013 to $160,000, from the $9.2m of the previous year, it was among the few container lines that actually made a positive return last year.
Hamburg Sud does not report its full financial results but said in its 2013 overview that it was "doing well under difficult business conditions" reporting a 3.9% decline in its turnover to $5.3bn against a 1.1% increase in its liftings at 3.3m teu.
And 2014 seems to be proving an even more challenging year for Hamburg Sud. Not only are its Asia-South America services under freight rate pressure, but its services between Europe and Latin America are also being squeezed due to lower demand.
In today's Container Insight Weekly, Drewry Maritime Research  reports that cargo from Europe to the East Coast of South America continued its decline in May, reaching just 66,000teu – 8% below April's total, which was in turn 9% below the March high of 79,000teu.
Drewry said that carriers were also hit by declining cargo volumes from the east coast of South America back to Europe, with liftings down to 64,000teu in May compared to 65,000teu and 69,000teu for April and March respectively.