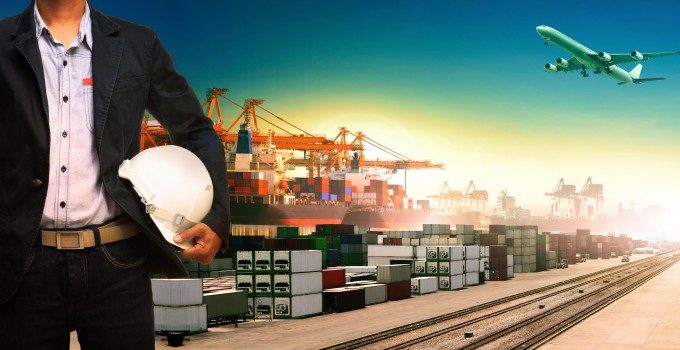 Major UK shippers have called on the rail industry to improve reliability to remain competitive with a road transport industry that has focused on trimming prices to gain market share.
Justin Kirkhope, project manager of logistics strategy for UK grocery retailer Co-operative Group, told delegates at this week's Multimodal seminar in Birmingham: "As the road industry's marginal costs keep coming down, rail needs to keep pace. It's critical, first and foremost, that we're a successful business.
"Customers expect food to be on our shelves in store 24/7. I want to send the same products to our distribution centres (DCs) and to each store, but there's a significant restriction if I can supply from Sunday to Friday and not on a Saturday night.
"Can we divert if there's engineering work on a Saturday?" he asked. "Is there another path available?"
Rail providers need to offer a seven-day solution even if this does not mean seven days actually on the tracks, agreed Kevin Greenaway, national planning manager for Sainsbury. The supermarket recently opened a 1m sq ft facility at Daventry International Rail Freight Terminal, underlining its commitment to rail.
"When it works, it's perfect; but it's a tiny proportion of our movements, as it is for all our competitors," Mr Greenaway said. Road transport was flexible and had its own green agenda, including dual fuel and double-deck trailers. Hauliers could drive from a national DC to a regional DC, and then on stores.
"Trains go from A to B, then back to A again," he said. "Rail does journeys from ports to the Midlands or up to Scotland very well and are 'greener' than double-deck trailers can ever be, but on many routes it just doesn't make sense."
Rail operators must find complementary flows out of Scotland or force customers to underwrite the round trip, Mr Greenaway said. Sainsbury had looked into transporting products to Truro, Cornwall, by rail, "but it never happened. It was not a lack of willingness, but rail operators but can't expect the retailer to both take the financial hit and lose flexibility".
Paul McMahon, freight director for Network Rail, said the organisation supported the concept of the Freight Transport Association's "Agenda for More Rail Freight". The UK rail network carried almost 25 billion tonne-km of freight in 2013-14 with a sharp drop in coal volumes behind last year's 2.8%, while intermodal and construction traffic was strongly up.
Chris Welsh, the FTA's director of global and European policy, said that to achieve the growth targets set out in Network Rail's forecasts, rail freight needed to increase by 6% a year. Reduced bulk movements meant much of this must come from intermodal sector, he said.
Seven-days-a-week availability was essential to intermodal's growth, and rail operators must respond more quickly – the FTA target is six hours – to service requests, he argued.
Shippers are also calling for longer trains to produce the economies of scale retailers need to convert from road transport.
Mr Welsh welcomed the fact that Network Rail now accepts 775-metre trains as the planning standard for freight upgrade schemes.