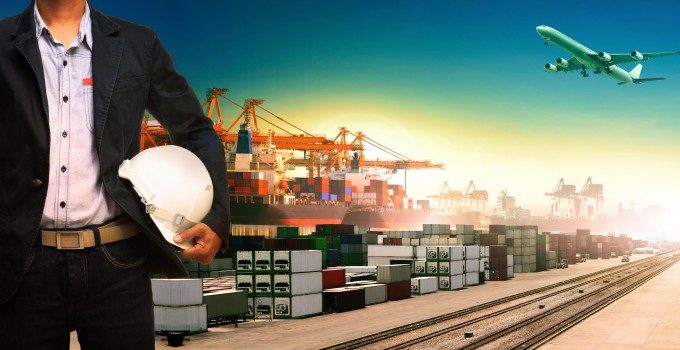 Rail-air freight is becoming an increasingly feasible option for shippers looking for more sustainable long-haul routes.
Problems on the rail link between China and Europe have mostly been solved, speakers from DHL Global Forwarding and DB Schenker told delegates at the World Cargo Symposium in Shanghai this morning.
"Rail is becoming an important solution in the industry," acknowledged Nover Jin, DHL GF's product head, air freight for east China. "It will replace some sea freight and take over some air freight. It is flexible, can meet business peaks and has on-demand performance."
There had been concerns over security, different rail gauges in different countries and the weather on the rail link between Chongqing and Duisberg. But for the most part, these had been solved, said Mr Jin.
Both DHL GF and DB Schenker are using temperature-controlled containers or insulated containers for goods unable to contend with the severe cold in winter.  Eight different rail companies across the network were working better together and DPS tracking had improved security.
"As soon as a container door is opened a signal is generated," explained Lothar Moehle, director air security standardisation for DB Schenker.
"We have to allow for an option for Customs to open a container, but if a shipper requires it, a signal can be generated that alerts a security company connected with the police."
He did acknowledge that both the reefer options and security cost shippers more, but the rail-air link to the Americas from China could speed up journey times significantly: from 50-55 days by sea, westbound, to 23-25 days by rail and air.
"We use rail as a base to add on air," said Mr Moehle."Customers got caught out a few years ago. Air freight become too expensive while ships started slow-steaming, and that opened a gap for a solution."
Noting that at first it had seemed counter-intuitive to go eastbound for what had been a transpacific service, Mr Moehle explained that containers leave China and arrive in Duisberg, where they are taken by truck to an air hub, such as Frankfurt, Amsterdam or Luxembourg. The container is then unpacked and transferred into several air shipments, and flown to the destination in the Americas.
DB Schenker had started the route for a European electronics customer wanting a faster service from China to Sao Paulo. "It wanted to reduce transit times and this service had an economic advantage."
The freight cost, capital cost and time can make rail-air an efficient option.
Rail worked for most commodities, said Mr Moehle, including hi-tech, automotive, manufacturing, consumer goods and telecoms. He added that it also had an environmental benefit over air freight.
Forwarders consolidate where possible along the route, but Deutsche Bahn does offer an LCL service.
"This is a sustainable business, provided the political situation [across the countries] allows it. It's early days, but it could be a regular alternative," argued Mr Moehle.
The service could be facilitated by China's forthcoming acceptance of the TIR trucking licence scheme. In January it started the process of joining the TIR, which can be applied to any journey that includes trucking, even if it is only the first or last mile.
"In theory, TIR means a container on rail wouldn't need to be opened, but you can't stop a Customs official with suspicions," said Marek Retelski, TIR and head trade facilitation at the International Road Union.
"But when China joins TIR we will be able to use trucks in a faster and cheaper way."
Other countries signing up to the scheme include Afghanistan, the UAE, and Pakistan, while there is also interest from Argentina, Brazil, Iraq, Saudi Arabia and several countries in Africa.