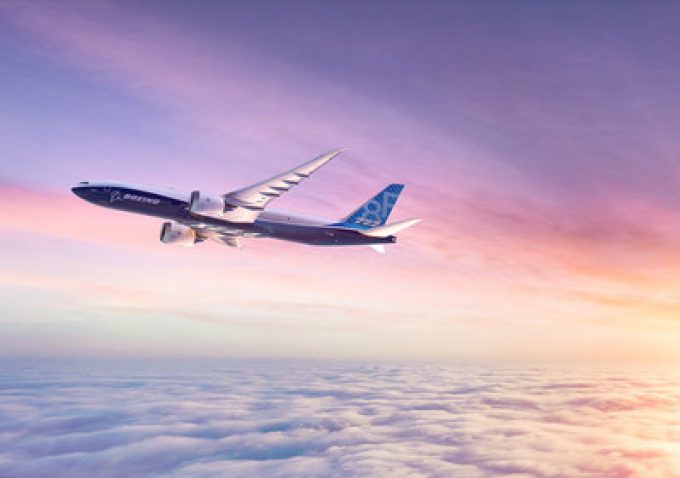 Peeling paint appears to have done for Qatar's relationship with Airbus, as the carrier yesterday firmly backed Boeing with a launch order for the new 777-8 freighter, launching it into a sphere of its own among combination carriers.
The much-anticipated new aircraft, which will begin delivering in 2027, has a payload nearly equal to the 747-400F, with 25% better fuel efficiency, emissions and operating costs, according to Boeing.
It is a rival to the A350X, but the US manufacturer claims the 777-8F can carry some nine tonnes more than the Airbus version, while burning about 4% less fuel.
The order from Qatar Airways is for 34 of the type, with options on a further 16, although 20 of the firm orders will be converted from a previously announced 60-aircraft order for 777Xs.
It marks a deep confidence in the air cargo market by Qatar, which already operates 26 777 freighters with an average age of just five years, as well as two young 747-8Fs; and it also ordered two current 777 freighters.
Although neither company said how long the delivery process for all 34 aircraft would be, the order takes Qatar into new territory as far as combination carriers go. Its Middle Eastern rivals, for example, have nowhere near as many freighters: Turkish, the largest freighter operator in the region, has 24; and even the freighter-friendly Asian carriers have far smaller freighter fleets.
Qatar is taking a big bet on cargo. And a big bet on Boeing, which while happy to characterise the total 102-aircraft order as a $34bn deal "at list prices", (or $20bn for the freighter order alone) will no doubt have offered Qatar highly attractive terms. CEO of Qatar Akbar Al Baker is not known for faint-hearted negotiations.
"We certainly push Boeing hard to deliver on our expectations, and the team at Boeing consistently strives to meet and exceed our expectations, giving the opportunity for us to be here today to launch the most significant new freighter aircraft for a generation," he said at yesterday's ceremony in Washington DC.
"With our status as the world's largest air freight carrier, Qatar Airways has ambitious plans for the future of its cargo operations," added Mr Al Baker.
Boeing said the new aircraft type, which will be built in Everett, Washington, enjoyed design improvements, including a new carbon-fibre composite wing.
Qatar also announced an order for GE9X engines for the new Boeing aircraft, at a list price of $6.8bn, and which includes a MRO services agreement. And it signed an MoU with Boeing for firm orders for 25 737-10s.
777-8 Freighter