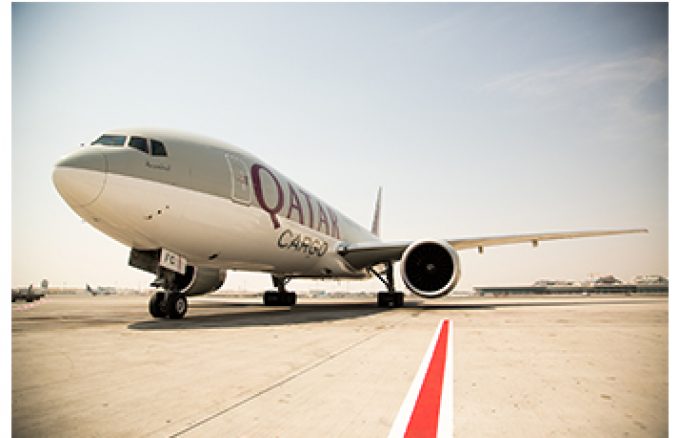 Qatar Airways Group has released its financial results for the first time in a bid to stem growing criticism over its "lack of transparency" and accusations of state aid.
But despite releasing a 61-page statement of accounts, very few numbers for its cargo operations – or airline profit – were made available.
Cargo revenue came in at QAR5.6bn ($1.53bn), accounting for a significant 21% of the airline's revenues. Total airline revenues  were QAR32.3bn.
Qatar Airways Group also owns Qatar Executive, a business jet company; Qatar Duty Free; Qatar Aviation Services; and an aircraft catering company. It manages Hamad International Airport and owns Qatar's only licensed retail distributor for alcohol. Headline profit for the group was QAR1.62bn, although this was not broken down into the different companies in the group.
The financial results were released just a week after the big three US airlines alleged that the carrier had received $7bn in Qatar government subsidies last year.
The results show the company issued 473,395,000 shares, worth QAR10 each, to the government as payment for "shareholder advances", which are non-interest bearing and unsecured.
But in a forward to the results, CEO Akbar Al Baker wrote: "Our position on this is clear: Qatar Airways is not subsidised."
The results came as Qatar Cargo, which saw revenues edge up 10% on last year, moved to quell concerns that its plans to create a cargo hub at Luxembourg were unfair and "revenge" against Cargolux. And speaking to local media Wort.lu, Qatar cargo chief Ulrich Ogiermann insisted that the move of some operations from Liege to Luxembourg was "not a big deal".
The airline has tripled the number of connections in Luxembourg, and now has 13 flights a week, but Mr Ogiermann pointed out that the airline flies into Frankfurt three times a day. He also noted that Frankfurt's night flight ban and lack of parking spaces for cargo aircraft would limit growth at the airport. He insisted that "it was not the case" that Luxembourg would become Qatar's cargo hub.
And he denied the airline was trying to challenge Cargolux.
"This is totally irrelevant to us. We are in competition with each provider… I do not know where such conjectures come from."
There are clear links, however: Mr Ogiermann was CEO of Cargolux, while its new CEO, Richard Forson, was in the past a financial director of Qatar Airways.
Mr Ogiermann said: "We have neither time nor energy to care about such things. Qatar must fight just like any other cargo airline… We have grown extremely strong. You have to put everything in perspective. We have other points worldwide, which are strategically much more important for us than Luxembourg."
The Luxembourg government also downplayed the story. Sustainability and infrastructure minister François Bausch said: "Whether Qatar competes from nearby airport Liège or from Luxembourg, what is the difference?" And he said the issue should be examined at an EU level – despite the fact that Luxembourg issued Qatar with fifth freedom rights on some routes when it invested in Cargolux.
Aviation workers in Luxembourg agree. The country's pilots' association, ALPL, has joined the coalition for fair competition in aviation. The group said it would work with the European Commission to "end market distortion, which is damaging the entire aviation industry".