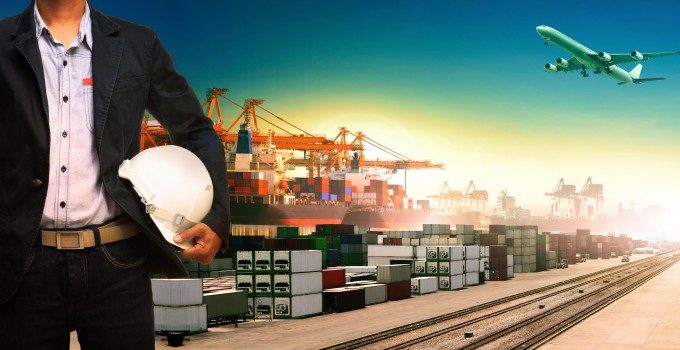 Qatar Airways means business. This carrier is not playing at cargo. It has big ambitions, to gain 25-30% of its revenues from cargo, a feat which would be unique among passenger carriers.
And it isn't – despite popular perception – a carrier with unlimited resources and expansive, state-owned largesse; there is no legacy of inefficiency.
Yes, it has had equity investments most airlines – and many companies for that matter – can only dream of.  And yes, as a result, it has world-beating cargo facilities that most airlines again can only dream of. But it also has vision – a relatively rare characteristic in the air freight business these days.
This is an airline to be feared by rivals and, if the critical, holy trinity of service, product and price matches its facilities, will be an airline favoured by forwarders and shippers.
Money has certainly thrust it, with indecent haste, to the top. Qatar Airways announced yesterday that, ahead of schedule, it has risen to third position in terms of IATA-measured FTK.
It will have 21 freighters by 2017, with its seventh A330-200F arriving in December, another in March 2016 and its ninth 777-200F arriving in June – with more coming in July, October and  November. It is relentless growth.
Any fool with money can buy freighters, of course, the key is what is done with them. Two things stand out at Qatar Airways.
The first is – and it literally is – the shiny cargo terminal at its Doha hub, Hamad. Jaded as we may be, as The Loadstar has seen a fair few cargo terminals and did not have high expectations, this one moves air freight to a different level. And for the staggering price tag of $1bn, so it should.
And more investment is to come. Qatar plans to start work on a larger, second air cargo terminal to open in 2018, giving overall annual capacity of 4.4m tonnes.
The most noticeable thing is the number of people working there (amid strict health, safety and security rules – again a notch up from most terminals). Some 1,500 people work in the terminal, over three shifts. There are 38 airside doors and 64 temperature-controlled locations, with alarms for a single degree of digression alerting teams monitoring screens. While the terminal is automated, these teams watch the movements, checking temperatures, pallets through the CCTV system, moving boxes if necessary.
While it's impressive, it's not unique, elements bring to mind HACTL in Hong Kong, while the live animal centre mirrors Frankfurt. But it's the whole that impresses.
The second thing that stands out is the cargo team. A generous chequebook and a blank sheet of paper appears to have given the growing team the space to innovate. Why, for example, would any right-thinking perishables shipper want to move fruit or flowers through one of the world's most consistently hot places? Well, if you design and buy refrigerated trucks, backed to highloaders with just 45 seconds exposure to the brutal heat, it certainly matters less.
And it is the resources and freedom to innovate that have attracted its hand-picked cargo managers, led by chief cargo officer Ulrich Ogiermann. Culturally, and, well, weather-wise, not everyone would choose to live in Doha. It's hot, it's dusty and it's dry, in more ways than one. But the opportunity to work for an airline with big ideas and the finance to achieve them is one that managers from legacy carriers with shrinking cargo teams cannot afford to miss.
The team is poached from airlines around the world, giving Qatar instant experience – another double gain for it, a big competitive advantage. No wonder "European and US airlines are screaming at us," said CEO Akbar Al Baker.
The question for Qatar now is how it manages its growth, whether it can standardise and maintain that quality outside of Doha and if it can find sufficient profitable routes for all its capacity.
The first is potentially the toughest hurdle. Growth of 25-30%, each year for the past four, is hard to manage. The airline insists it is not growth for growth's sake.
"Being number one doesn't mean you will be the most efficient with the best service," said Mr Al Baker. "The quality of our product delivery will surpass numbers one and two. Ranking by size is not important to us."
Interestingly, of the 10 most profitable passenger airlines in 2014, only two are freighter operators. As anyone in the industry knows, air freight is no surefire way to profit. But Mr Al Baker insisted that the carrier wouldn't have invested in freighters if they were not going to be profitable.
Mr Ogiermann, who must spend most of his time managing the network planning and sales team confirmed that the airline demands that its investments work.
"We have to make ends meet. The airline wants to see return on its capital."
He pointed to Qatar Airways' recent decision to lease a converted 747 freighter for charter work, on a short, three-month stay, before it wet-leases a nose-loading production freighter.
"The -8 is too risky, too expensive, has too much capacity. We are very cost-conscious," he said.
Inefficiencies lead to high prices, and the carrier says it wants to give its customers both quality and value.  Of course, if it puts everyone else out of business – and Mr Al Baker predicts one or two major cargo players will "bow out" in the next five years – then customers will need to be worried. Competition is crucial.
Mr Ogiermann admitted that Qatar was not going to "win any popularity awards" among the airline industry.
"But our customers like us. They appreciate our commitment to quality. They know we can survive a storm [financially] when others can't weather it. We don't want to be the number one, we want to be a good size for our customers and that has been the aim.
"We just want to do our thing. We can't look left and right too much. We have put the investment in and now have to make money."
No doubt many airlines will accuse it of not requiring its routes to be profitable. It's not financially transparent, but in fact, it seems as if the more it is criticised, the less transparent it will become.
It is a dangerous airline for its competition; it is potentially dangerous for the industry if its power grows too great.
Is it legal? Probably. Is it fair? Possibly not. But neither question is relevant right now. Because the reality is, that it is here, to stay.