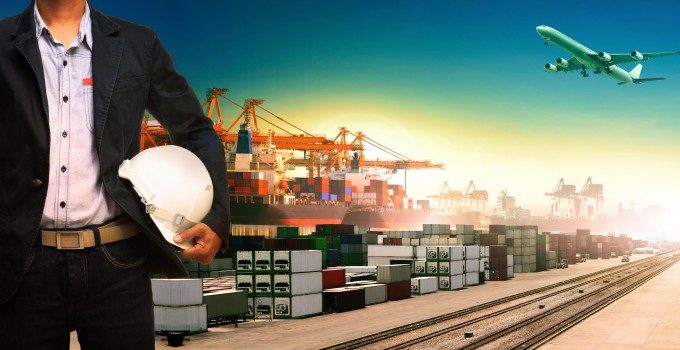 Reporting a more than 30% increase in its quarterly profits yesterday, APM Terminals continues to demonstrate to the industry what a sensible investment the container terminal sector remains.
In Q3, it handled 9.3m teu, a 4% increase on the same period last year. Revenues for the quarter increased by 6.7% to $1.12bn, while profits jumped from $156m to $203m.
However, chief executive Kim Fejfer warned that costs for operators would likely rise with the introduction of larger vessels and their impact on all trades.
"The cascading of bigger vessels will take place at an even faster place. Bigger vessels than ever will come into smaller terminals. Port operators must handle fewer but larger calls, and the demands for efficiency, reliability and speed will be even higher," he said.
"This will lead to cost increases – partly due to lower berth utilisation, partly to investments in more equipment and adaptation. The burden of these rising costs will have to be shared between the customers and the port operators."
But this, of course, also represents a tremendous opportunity – tackling freight congestion is the base of most private infrastructure operators' business models.
While APM Terminals reaped the benefits of its geographically diverse network, even those operators confined to particular locations held their own. Hamburg's leading terminal operator, HHLA, reported its nine-month results this week, which showed 5.1% growth in volumes in Hamburg –and its Odessa facility – to reach 5.7m teu.
The major factor behind this rise was a 10.1 % increase in feeder traffic to the Baltic States and Russia and a 6.5 % rise in traffic to and from Asia, while the Odessa operation was said to have benefited from increased Black Sea market share.
HHLA group revenues were up 2.5%, mostly because the majority of the higher volume was lower-paying feeder traffic, while net profit fell some 40% to €44.1m.
Hamburg port remains hampered by the continuing political deadlock over dredging the River Elbe to take the largest container vessels now operating. HHLA has responded to this by investing in its intermodal network.
Chairman Klaus-Dieter Peters explained: "The success of our intermodal companies in a challenging environment is remarkable. The increase in container transport is primarily the result of our 'DACH' strategy: we are expanding in the attractive markets of Germany (D), Austria (A) and, since October 2013, also in Switzerland (CH). The growth in transport volumes confirms our strategic approach.
"Here, we are increasingly focusing on our own rolling stock and inland terminals. In this way, we are not only gaining market share in the transport business, but are also bundling cargo flows for our container terminals," he said.
It would appear that the benefits of this approach have not gone unnoticed by APM Terminals, which now markets itself within the AP Møller-Maersk group as the "international port and inland services operator".
These factors are also drawing financial investors back into the port market, as the latest merger and acquisition (M&A) analysis from KPMG, released this morning, underlines.
While total M&A activity in the transport and logistics sector in the first half of this year was broadly at the same level as the second half of 2012, in transport infrastructure, activity more than tripled in the first half, to $16bn.
In fact, transport infrastructure deals accounted for almost 70% of total transaction value in the transport and logistics sector, far above the average 20% in previous years.
At the same time, transaction values of freight forwarders, logistics service providers and land transport companies, which usually hold the largest share of sector value, declined significantly –  by over 75%.
The largest deal in the period was the $2.4bn purchase of Stansted Airport by Manchester Airports Group, closely followed by the $1.9bn that fund Global Infrastructure Partners paid for 35% of the Mediterranean Shipping Co-affiliated Terminal Investment Ltd.
The sales of Australian ports Botany and Kembla, Puerto Rico's major airport, a 10% stake in Aeroports de Paris and the 49% stake of CMA CGM's Terminal Link division to China Merchants also bolstered the global value of deals during the period.
And KPMG expects the high interest on the part of investors to continue.
"Public budget restraints across debt-ridden countries have forced governments to privatise national infrastructure and look for private operators and investors, in order to secure the sustainable operation of strategic transport infrastructure and hub networks.
"On the other hand, private investors, like pension funds, are constantly looking for investment opportunities with steady cash flows and growth perspectives. Transport infrastructure targets, including ports and airports, can offer these opportunities," it said.