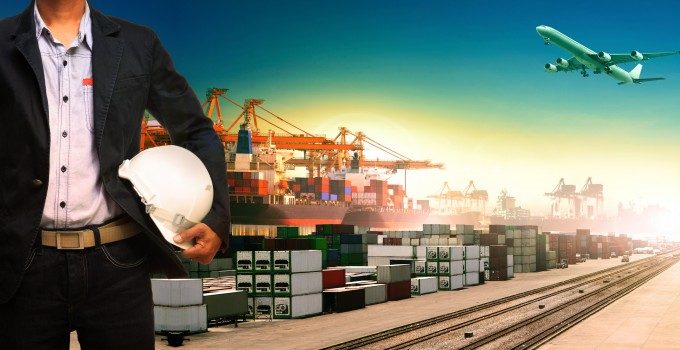 Despite widespread misgivings about the role of shippers' procurement departments in the award of contracts to freight service providers, new research from consultancy group CapGemini suggests they are increasingly important in determining the choice of 3PL.
However, it also suggests that procurement among multinational shippers is becoming an increasingly centralised process.
In a classic case of cognitive dissonance, while both the majority of shipper and 3PL respondents to the survey rated procurement as the least important factor in the award of a contract, "nearly half of shippers (48%) and 61% of 3PLs say centralised procurement functions are playing more of a role in the selection process  compared with three years ago".
The authors of the company's 18th annual survey of the 3PL industry reiterate cautions against procurement having too much influence, but also argue that recent trends in relationships between freight service providers and their customers reflect deeper and more complex relationships than before.
"Conventional wisdom says centralised procurement emphasises cost over quality, yet shippers appear to be seeking strategies to control costs while striving for optimal 3PL relationships, by balancing centralised and decentralised sourcing decisions," they said.
"Mitigating concerns about the impact of centralisation is the finding that the majority of shippers and 3PLs say their relationships have grown more collaborative over the past three years," they said.
However, the creation of more collaborative relationships was, at the same time, being undermined by shippers' determination to reduce costs wherever possible – particularly given that the past five years of economic misery have left many of them chastened and looking to exploit what they perceive as a more competitive 3PL environment by requesting bids for shorter contract lengths.
The report says: "Many shippers are turning to initiating contract bids for new providers and shortening contract lengths in an effort to contain costs and leverage the competitive environment among 3PLs. However, neither of these strategies fosters solid foundations for mature, strategic shipper-3PL relationships.
"Shippers need to understand the true cost of these tactics for their own businesses and their customers, including relational, procedural and financial switching costs.
"These must be considered against the benefits of long-term 3PL contracts and relationships, such as increased flexibility, access to specialised knowledge and capabilities and the ability to engage in financial incentives and value-added services."
One area where shippers and 3PLs continue to hold divergent views is on the IT capabilities of freight service providers, and what benefits their customers' get from them.
Some 98% of the 3PLs surveyed said that IT capability was a necessary element of their services, compared with just 55% of shippers who saw 3PL IT capability as important.
This is a question the report has been asking for 12 years, analysing what it calls the "IT Gap".
In 2002, 89% of 3PLs valued the importance of their IT provision, compared with just 29% of their customers, and while the gap has steadily narrowed over the intervening years, "the research supports the idea that 3PL IT capabilities are becoming increasingly important to shippers, and that the shipper satisfaction ratings are also increasing".
The report estimates that the 3PL industry generated global revenues of $676.9bn in 2012, a 9.9% increase on the year before, suggesting that despite the economic headwinds it is a business that is still growing several paces quicker than the overall economy, and one that has yet to reach full maturity – particularly given that new opportunities are emerging, such as the provision of logistics services in Africa, and responding to the rise of omni-channel retailing.