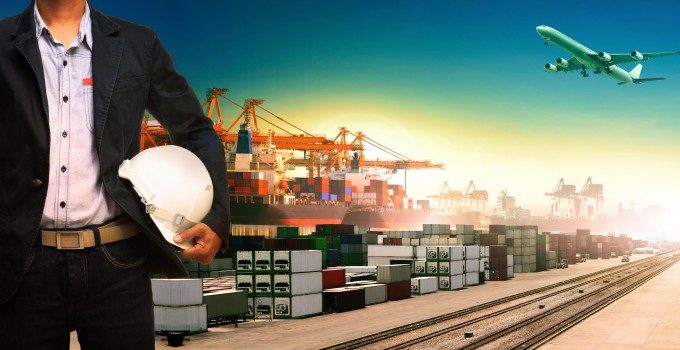 A new intermodal connection between its manufacturing sites in the UK and France has allowed FMCG giant Procter & Gamble (P&G) to nearly double its traffic volumes.
Further to last week's announcement that the giant shipper had contracted John G Russell to organise the multimodal link in a five-days-a-week service, P&G fellow at its supply network innovation centre Sergio Barbarino explained to delegates at this week's Intermodal show in Rotterdam that it had been able to consolidate cargo flows between its core manufacturing sites of Amiens and West Thurrock.
Prior to the launch of the Dourges-Barking intermodal service, P&G ran 7,640 full trucks a year between Amiens and West Thurrock. It now has the capacity to run 12,000 loads a year – while its total traffic between the two countries amounts to 30,000 shipments each year.
The launch of the intermodal service has completely switched P&G's modal emphasis. Of the total distance between the two sites, 30% was covered by truck transport and 70% the Zeebrugge-Tilbury ferry route. Today, 70% of the distance is covered by train, 12% on ferries and the remaining 18% by road. But Mr Barbarino insisted that it was key that ferry services remain in operation.
"I don't want to kill the ferry services, and the UK has to have ferry services because it needs an alternative to the tunnel. However, the low-sulphur regulations will also make the ferry costs go up," he said.
Nonetheless, he was hopeful the Channel Tunnel service would attract further volumes and increase frequency to seven times a week, as it has allowed P&G to focus on UK goods flows in London – a key manufacturing hub for the company.
"Every time we have done a supply chain study, London remains the best place in the world to manufacture dishwasher products," he said.
"The only place in the world where it would have been cheaper to produce [them] – in terms of end-to-end supply chain costs – would be Kansas, but there is no port there. London has a beautiful port and imbalanced trade flows, which means we can get fantastic shipping rates to service the rest of the world," he added.
The company's Fairy Liquid brand is supplied to global markets from the West Thurrock manufacturing site.
The catalyst for the new intermodal service was the HS1 rail development, which unlocked significant capacity as a result of being able to operate freight trains during the night, as well as allowing electric trains to run non-stop to Barking.
"Eurotunnel was hugely under-utilised, in theory it could operate 100 trains a night. And it's far more cost-competitive
"We have a huge number of flows between the two plants and all used to go by truck via Zeebrugge and on ferry services into Tilbury, which very close to our site in West Thurrock," he said.
The company has plans to grow a pan-European intermodal network, stretching from Zaragoza in Spain to Eastern Europe. Another important plank of this strategy this has been the creation of a daily Milan-Rome-Naples rail shuttle, which is expected to increase to four times a day.