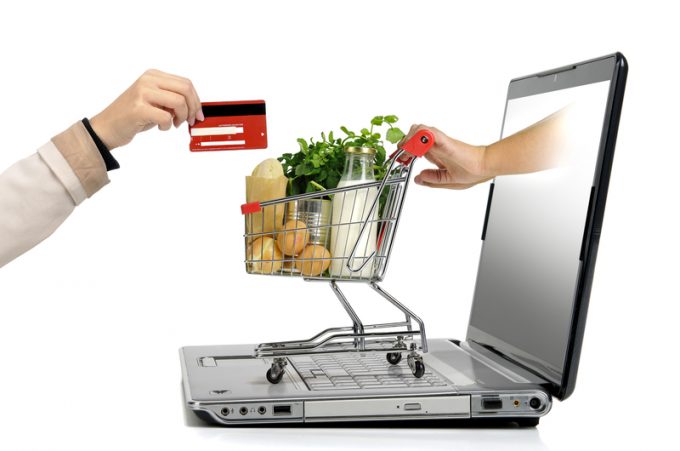 The shifts wrought by Covid-19 have put tremendous pressure on US grocery supply chains – and much of it will remain after the pandemic.
Food supply chains have been in turmoil as flows to restaurants and bars plummeted, whereas traffic to grocery outlets went through the roof.
According to data from the US Department of Agriculture, the US market will see an overall $250bn shift to food being consumed at home.
Online grocery sales tripled in the early part of the pandemic, according to the FMI — The Food Industry Association's Food Retailing Industry Speaks 2020 report, which was based on a survey of more than 37,000 food stores.
And a customer research study led by logistics firm CH Robinson found 54% of consumers had bought fresh food online for the first time following the outbreak of the pandemic.
And this shift will outlast the pandemic, according to the Robinson Fresh study, which found that 70% of shoppers intended to continue online grocery shopping.
For logistics providers, this brings challenges, particularly a drastic narrowing of transit windows.
"This will be one of the most challenging and unpredictable shopping seasons our generation has seen, and food retailers need supply chain agility to help them react in real time to changes in demand," said Robinson Fresh's Michael Castagnetto.
"To meet shopper expectations, inventory needs to be replenishable in a matter of hours, not days or weeks," he added, claiming: "Which is why we are delivering insights and solutions that provide greater flexibility and visibility from product origination to store shelf or digital cart."
Mark Petersen, VP North American surface transport, added that speed-to-shelf and having inventory in the right locations were more challenging this year due to tight trucking capacity.
And for consumers who still visit grocery outlets, contactless shopping is on the ascent: when Walmart introduced its Plus subscription online shopping service in September, it also released an app that allowed contactless shopping at its stores; and rival Amazon is experimenting with its cashier-less Amazon Go convenience stores and larger Go Grocery outlets.
In addition, it is rolling out Amazon Fresh stores, which feature shopping carts that automatically tally items placed in them and enable instant check-out, plus Alexa stations to answer questions.
These developments raise questions about Whole Foods, which Amazon bought for $13.7bn two years ago.
At the time it was supposed to transform the grocery business. Amazon duly made Prime the loyalty programme for the upscale food chain, installed parcel lockers for collection in the stores and promoted electronics. But nothing much happened beyond this, which has added to questions about whether Whole Foods was in fact a mismatch for Amazon. With 500 stores selling upmarket groceries, Whole Foods is hardly the vehicle to compete for a larger consumer market with less expensive taste.
And the pandemic appears to have taken its toll on Whole Foods. Amazon does not report financial results, but visits to Whole Foods stores were reportedly down 25% in September, steeper than the drop recorded at Walmart or Trader Joe's.
Amazon has turned some Whole Foods stores temporarily into dark stores for online purchases during the pandemic and, in September, opened its first permanent Whole Foods dark store in New York. Another push to promote the flagging chain came on 21 October, with the launch of free, one-hour grocery pick-up at all Whole Foods stores for subscribers to Prime, with a minimum order threshold of $35.
Whether or not this will revive Whole Foods' fortunes is doubtful. The CH Robinson study found that 48% of shoppers prefer online shopping with home delivery  or in-store pick-up. This should keep last-mile delivery providers happy, but it does not augur well for the latest Whole Foods initiative.