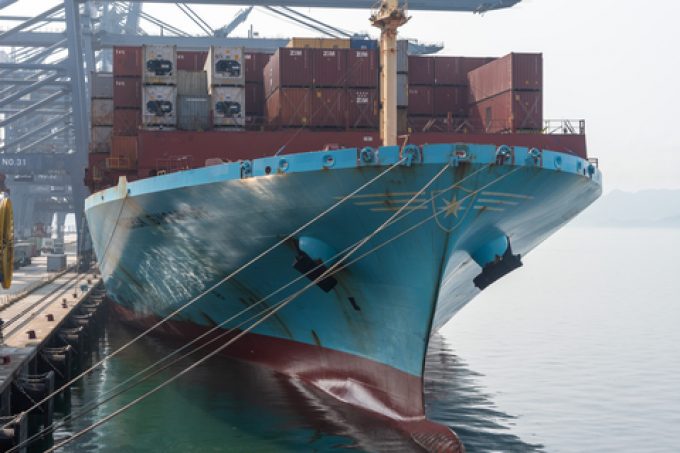 There are "positive signs" of a peak season on many Asia Pacific tradelanes, but the long-term cargo outlook is looking less rosy, according to Maersk.
Meanwhile, the latest data shows China's factory activity shrank in July, owing to "insufficient market demand".
In its July Asia-Pacific report, Maersk said the Russian invasion of Ukraine and a "broader weakening of demand" was weighing down the long-term outlook for the global economy.
"Short-term, however, is more positive," Maersk added.
"Cargo volumes through Shanghai are returning to pre-lockdown levels and demand from US consumers is pulling forward the peak shipping season on North American trades."
Indeed, Maersk claims Shanghai factory production is picking-up and "rebounded nicely in July, with positive signs of a seasonal peak on many trades".
Anne-Sophie Zerlang Karlsen, head of Asia Pacific ocean customer logistics, added: "The situation in Shanghai is still both fluid and hard to predict – this, combined with the strikes in Europe and the continuous congestion in ports in North America, means our customers have a larger need for flexibility and agility than ever."
The report was less enthusiastic about South-east Asia's prospects, with Maersk noting Thailand, Malaysia and Singapore were "not seeing the same level of the recovery in volumes experienced by Greater China. They could also be hit if there is a downturn in demand from developed countries due to rising inflation and fuel prices."
The Asia-North Europe market is stable, Maersk said, but there is "severe pressure" on networks due to port congestion. Asia-Mediterranean is stable for long-term customers and flat for spot rates, the report added, with vessels expected to be "marginally full" in Q3.
For the transpacific, Maersk highlighted a 'laundry list' of port congestion impacting both the US east and west coasts.
"As we cannot expect the North American port situation to improve in the coming months – we are seeing more overflow in the network due to strong demand and missed sailings – we would kindly suggest our customers prepare more lead time between ETA and actual departure time."
Asia Pacific-Oceania trades are suffering from congestion, too, due to bad weather, leading to port closures in Sydney and vessel bunching and labour shortages contributing to delays in Auckland, Maersk said.
Furthermore, the carrier said, the Australia market would be "soft" due to increased capacity of around 30%, since ASL is to launch a new China-Australia east coast service at the end of August, which would "add additional pressure to the situation".
Meanwhile, Asia Pacific airfreight volumes fell in July, due to the impact from summer holidays, the report says.
"Carriers have cancelled several flights to Europe and North America, due to lower cargo demand. Air cargo freight rates have also fallen, making air cargo more attractive to customers."