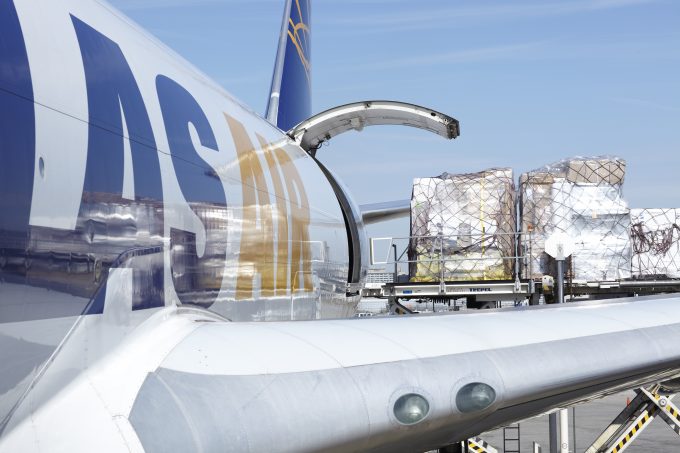 Atlas Air pilots have hit back at the carrier's "myth busting" in a continuation of the tit-for-tat hostilities that have marred negotiations for a new collective bargaining agreement (CBA).
Last week, the carrier responded to Airline Professionals Association (APA) claims that its business practices were leading to pilots "burning out" as a result of "unruly schedules".
In a post titled Facts vs Myths, the airline said it operated an "uncompromised commitment to safety" and said APA claims were merely a negotiating tool.
However, the APA has denied this.
"The terrible conditions at Atlas and Southern need no exaggeration from the union to 'leverage negotiations', as Atlas contends, because facts speak for themselves," a spokesperson said.
"For years, the company has pushed back and fought with the FAA over implementing an acceptable advanced qualification programme (AQP) like every other industry standard carrier already has done.
"AQP is accepted as a best-of-breed training shown to increase safety and efficiency, but instead Atlas has engaged in an unprecedented crew force expansion relying on outdated training."
The dispute over working conditions has been part of a bitter long-running feud over the signing of a new CBA, with multiple protests and strikes. Late last year, pilots protested outside the headquarters of Atlas's largest customer, DHL, and this month sought to disrupt the ground-breaking ceremony of Amazon's new Kentucky facility.
Executive council chairman of Atlas Air pilots (and a captain himself) Robert Kirchner told WLWT News the ground-breaking ceremony's closed-door status "spoke volumes".
"It shows that the powers that be are trying to suppress as much of the pilots' point of view as possible, controlling the message," he said.
"Pilots are being worn out, which does not work well for the future of this operation; we are seeing a lot of delayed and cancelled flights. This is down to the pilot shortage and stressed staffing situation at Atlas right now… Atlas is a stressed carrier."
Despite the stand-off, Atlas has bolstered not only profits – a strong 2018 has been followed up with continued growth during Q1 of this year – but also flights with new services for Amazon coming online.
Even so, the union claims the decreasing experience levels of new hires is resulting in increased training failure rates that it claimed were not "a statistical aberration", but "a clear and alarming trend".
"We take umbrage with Atlas's false accusation that we are somehow inventing Atlas's increasingly deteriorating operations in an effort to leverage contract negotiations," said Mr Kirchner.
"Atlas executives are either grossly out of touch with reality or desperately trying to hide their operational problems from their customers and the public."
It seems the core area of concern for the pilots remains the training offered by the carrier, which the union described as "antiquated" with new hires unprepared for the "self-study" style.
It also claimed the current approach is leading to higher failure rates and increased associated costs.
"Management's unwillingness to work with the FAA and union in this effort has left the training department without the tools to accommodate the decreasing experience of new hire pilots.
"Implementation of AQP would result in an improved, safer training experience."