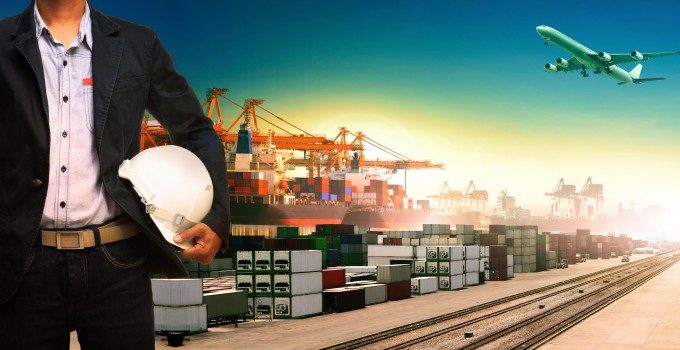 Panalpina is urging its healthcare customers to share transport, while forging new intermodal routes for less urgent pharmaceutical shipments, in an attempt to cut shippers' logistics bills. The first route, from Europe to countries in Latin America including Brazil, Mexico, Colombia and Venezuela, will use air, road and ocean freight, while it is also working on an intermodal route from the US to Latin America.
The initiative began a year ago, when Panalpina identified that pharmaceutical manufacturers would be able to make savings on their forwarding costs by working together, and reducing their reliance on air freight. As new drugs take more time and money to develop, R&D costs are rising, leaving the drugs companies with less to spend on their supply chains.
The freight forwarder organised a series of workshops for its 'strategic' customers to look at the healthcare supply chain, to examine whether 'coopetition' could cut costs.
"It's not been easy at all," admitted Thomas Berger, global head of industry vertical healthcare. "We had to prepare the ground, and get our customers to talk honestly and openly. To achieve that, we needed a framework of compliance in place, both on antitrust and competition, which required lots of legal advice."
He added that not all customers were open to the idea. "Some shippers are happy to talk – others are not. It depends if they see a benefit. If you have two competing companies, and one believes it is competing in terms of logistics, it won't want to talk. It only works for companies that don't see their supply chains as a strategic advantage."
He said that there also needed to be fewer than 10 companies round the table. "Too many doesn't work."
The idea is that shippers can share transport, using FTLs or LTLs, and switch to sea freight for less urgent shipments. "We started by using existing data to find out if there's a benefit, then verifying with updated data what individual benefits could be per customer. It is difficult to assess exactly what percentage of costs could be cut, but if we look at total delivered costs, we can see some savings of between 10 and 20%."
The move away from air freight is a definite trend, noted Mr Berger. But it is only possible for some companies and shipments. "Biotech won't use ocean, while established pharma products, and medical devices may do. Generics are tending to send more and more by ocean, as is consumer care. But in general, pharma companies will never send more shipments by ocean than by air, but we can see that ocean will make up between 10% and 30% of volumes. Using both, as well as sea-air options, could generate more costs savings."
The first new routes will begin to be trialled after final tests are completed, with shipments coming out of Panalpina's air hub in Luxembourg, or by sea from Hamburg, Rotterdam or Antwerp – depending on where "the centre of gravity of the participating customers is".
It will be based on "trial and validation", he added. "If it works, it will be rolled out lane by lane."
The next phase of the programme is to look at the US to Latin America. "But we are not going to start in major markets in the US," said Mr Berger. "We want to keep it simple and then move on to difficult products." India, he noted, was one for the future.
An initiative involving expensive lawyers, and taking more than a year in the making with the specific purpose of cutting costs from logistics, seems a counter-intuitive scheme on the part of a freight forwarder. It initially adds cost to Panalpina, but would also decrease revenue. So why put all this work in?
"At first, it might be that we lose some revenue, in terms of pricing," acknowledged Mr Berger. "But in the long run we'll gain more business."
He also noted that the concept could be applied to other sectors. "It could work in any area where customers aren't competing through logistics," he said.
On a separate note, market speculation suggests that Panalpina is restructuring its air freight division, after its recent poor financial results. The company says it will comment on any changes at its Q3 results, scheduled for 2 November.