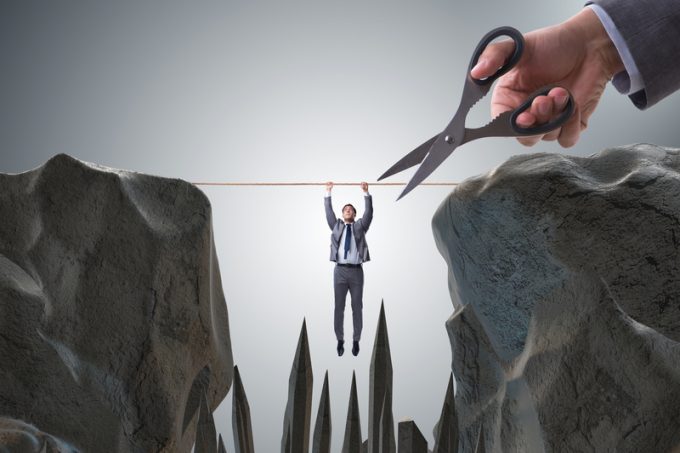 The net seems to be closing in on air cargo. The market is soft; trade is down. But there are other worries for this most fragile of industries. 
Other modes are coming for its business. Yesterday Russian Railways announced that cargo transport on its network between Shanghai Cooperation Organization (SCO) countries rose 7% year-on-year between January and August. And it is eyeing more. The railway is offering 50% discounts on the transport of a number of goods to SCO countries, while for transit traffic it is currently offering a 55% discount. 
And there are plans to expand to more countries. Russian Railways said it was "ready to expand cooperation with SCO countries in terms of engineering and infrastructure development, including countries in Europe, the Middle East, Asia, Africa and Latin America". 
But it's not just rail which offers a cheaper and greener product than air cargo. The shipping lines are also knocking on the door of special products. 
CMA CGM in May launched its Reefer Pharma Division. It offers 24/7 assistance, "safe travel" around the world, GDP compliance, a certified fleet, constant temperature monitoring and data.
The market is beginning to take notice.  
Florent Noble, deputy managing director for TLF Overseas, an association of companies that organise air and sea transport, noted on LinkedIn: "To the cargo airlines –  be careful. Within five to 10 years, if you stay on your laurels for pharmaceuticals transportation and don't improvement on your quality of service, you could be overwhelmed by shipping lines." 
Mr Noble is not alone in his thinking. Pharmaceutical executive Michel David added: "There is a great need for reliable, compliant, integrated cold chain sea shipping solutions for Pharma, in particular, to replace expensive high-carbon-footprint air shipping. Wishing all success to CMA CGM!" 
The organisation Poseidon, whose aim is to move pharma shipments from air to sea, argues that modal shift would be a benefit – and is possible. 
"Most of the pharma that is currently going by sea is of the very low-value bulk variety that has always  travelled this way.  
"The reality is that Pharma's current spend on sea freight is less than 12% of what it is spending on airfreight. 
"This, and many other statistics, suggest that the scope for cost savings through converting more seafreight to airfreight remains positively huge.  
"One of the reasons why there has not been even more transition from air to sea is not just down to the low-value of the products, but also to the relatively low-volumes involved compared to perishables and other comparable reefer traffic (pharma constitutes just 0.1% of line revenues).  
"This means that pharma can be of marginal interest to many big transporters and 3PLs, and this, in turn, translates into a continuation of fragmented services, limited investments in infrastructure and a sub-optimal quality of service.  
"However, by consolidating multiple shipper volumes on the primary sea lanes and by introducing LCL on the secondary lanes, there is ample scope to generate meaningful levels of profitable business for those manufacturers that are prepared to work in harmony." 
Along with a greater focus on the environment, airlines may find themselves vulnerable to other modes for a traffic they had hitherto considered their own.