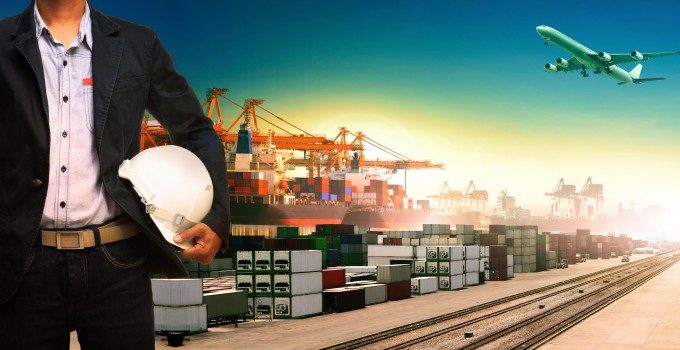 Eight transport operators have signed up to a government procurement network providing emergency capacity for critical goods, including medicines, in the event of a no-deal Brexit.
Air Charter Services, Brittany Ferries, DFDS, Eurotunnel, Irish Ferries, P&O Ferries, Seatruck and Stena Line have joined the network, which will allow them to bid for freight contracts.
Transport secretary Grant Shapps said: "We will do whatever it takes to ensure the flow of life-saving medicines into the UK.
"This framework guarantees long-term national resilience and I'm confident the expertise of these high-quality, experienced firms will ensure we are ready for Brexit day and beyond."
Mr Shapps added that a competition had been launched between the eight operators for the first contract. This would provide the equivalent capacity of "thousands of HGVs" a week, with the framework expected to last for four years.
The Department for Transport (DfT) said: "By having firms signed up, the government has guaranteed a much faster, more efficient procurement process for the next four years. While procuring the framework has not yet committed the government to spending any taxpayers' money."
The DfT noted that the operators' plans would have to avoid ports and terminals deemed likely to face disruption if the UK leaves the EU without a deal at the end of October. Therefore, freight terminals at Dover, Calais, Dunkirk, Boulogne, Folkestone, Coquelles and Barking will not be included.
"The risk and impact of disruption at these ports and terminals caused by a potential lack of trader readiness could affect the flow of vital goods," the department said.
"By choosing ports and terminals that have the least likelihood of disruption, the government is working in the interest of both operators and the wider public."
It further claimed that "strict" criteria, including proven capability to manage high-quality projects and experience in freight operation, had been included in choosing the companies.
In May, Eurotunnel won a £33m payout after the DfT was found to have failed to conduct a proper tender process for cross-Channel ferry services in the event of no-deal. Similarly, P&O has sought judicial review over the tender process, which infamously awarded a freight contract to the Seaborne Freight, which at the time had no vessels.