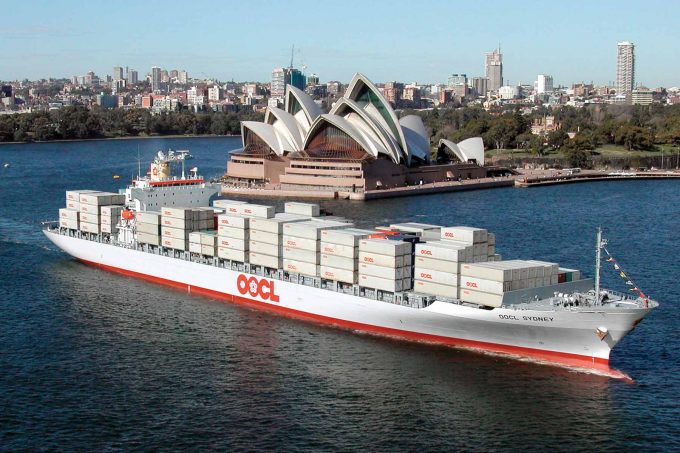 Orient Overseas (International) Ltd (OOIL) posted a net loss of $57m for the first half of this year – this compares with a profit of $239m at the halfway stage of 2015.
OOIL gave a bleak warning of the outlook for container shipping and suggested that the industry may need to adjust to a "new normal" of overcapacity and low growth – for at least "half a decade".
Turnover at the group slumped to $2.56bn from $3.04bn in the same period of the previous year, despite its container line, OOCL, carrying 5.5% more boxes, 2,890,208 teu, and vessel utilisation levels improving by 1%.
As a result, OOCL's average revenue per teu plunged 21% to $778 per teu in a period that saw every regional trade impacted by seemingly uncontrollable falling freight rates.
Indeed, rates at OOCL in the period declined to levels that "failed to cover voyage costs in selected tradelanes", admitted OOIL.
"Market conditions in the first six months of 2016 have been difficult for the industry," said OOIL chairman CC Tung.
"Weak economic growth in many key economies has constrained consumer demand, and global uncertainty seems to have given rise to some level of slowdown in corporate and government investment," he added.
Amid this uncertainty, liner shipping continued to face a supply-demand imbalance, said Mr Tung, "exasperated by the industry's relentless pursuit for scale and efficiency in recent years", which had compounded the overcapacity crisis.
OOCL itself has ordered mega-boxships: its orderbook includes six 20,000 teu ultra-large container vessels (ULCVs) under construction in South Korea for delivery in the second half of next year.
By then, OOCL will be a member of the Ocean Alliance vessel-sharing agreement with CMA CGM, COSCOCS and Evergreen, all expected to deploy similar size ULCVs on the Asia-Europe trades.
Mr Tung also expressed concern about the UK's decision to leave the European Union, saying it could lead to further delay in investment, in the short-term, in Europe – especially if the country's exit negotiations were protracted, as many fear.
Fuel costs, although higher in the second quarter this year than the first, still averaged $186 per tonne, against $352 in the corresponding period of 2015, which OOIL said provided "a cushion" against "unsustainably low freight rates that have been seen in some trades".
Despite a disappointing second half last year, OOIL still achieved a full-year net profit of $284m, which followed a profit of $270m in 2014.
OOIL prides itself on a "robust and conservative balance sheet" and a "long record of outperforming the market", but like market leader Maersk Line it has been dragged into the malaise that has pushed some of its weaker rivals to the edge of bankruptcy.
Hapag-Lloyd, which has already been obliged to declare a profit warning, will report its interims on Wednesday, and Maersk announces its half-year results on Friday. Both are expected to report significant liner losses for the first half of the year.