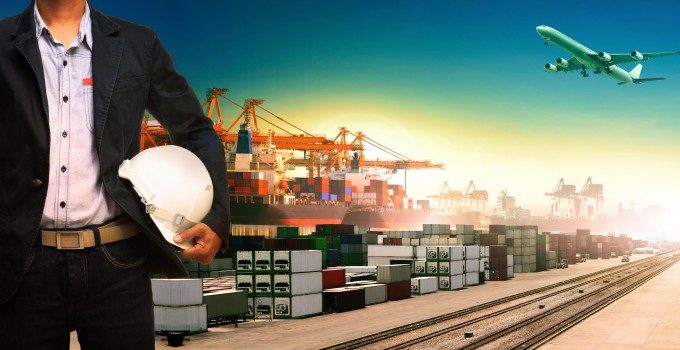 OOCL parent Orient Overseas International Ltd has posted a net profit of $271m for 2014, compared with the $47m plus achieved the year before, as the carrier benefited from a 10% annual fuel bill reduction as a result of both decreased bunker prices and reduced consumption by its fleet.
The line's liftings increased by 5.5% to 5.6m teu, while revenue improved by 3.5% to $6.5bn with average freight rates declining 1.9% – not too far away from market-leader Maersk Line's 1.6% fall in rates.
OOCL was clearly successful in grabbing market share between Asia and Europe last year, its volumes spiking by an above-par growth of 16.1% on 2013, to reach 979,659 teu and revenues of $1.2bn, up 14.4%.
With the exception of the transatlantic, OOCL reported growth on all tradelanes – the biggest, intra-Asia & Australasia, growing 3.9% to reach 2.9m teu.
Unlike G6 partner APL, which blamed much of its performance ills on the US west coast congestion, OOCL achieved a 4.5% increase in its transpacific trade last year to reach 1.29m teu, although it admitted logistics bottlenecks in the US had been a challenge.
Chairman CC Tung described 2014 as an "eventful year" with a mix of challenges – from political instability in Eastern Europe and the Middle-East and an "unexciting growth picture in emerging markets".
However, Mr Tung also said that, despite geopolitical uncertainty, the company believed that global economic demand was on a "positive trajectory".
OOCL took delivery of two 13,208 teu ships during 2014 and this year will receive four 8,888 teu class vessels to complete its current orderbook.
In an interesting development, OOCL sold two 10-year-old 8,063 teu ships to non-operating containership owner Global Ship Lease, with part of the deal seeing it chartering the units back for a three-year period.
Referring to OOCL's membership of the G6 alliance, Mr Tung was positive: "In 2014, the G6 alliance extended its network with services covering all major east-west trades and opened the Singapore-based service centre to ensure that product quality is consistent and at the highest level. Looking forward, we will continue to work with alliance members to ensure efficiency, quality and competiveness."
With seven of the top-twenty ranked carriers now having reported results for 2014, five, including OOCL, have posted positive earnings, with only APL and MOL delivering losses.
Nevertheless, the full benefit of substantially lower fuel costs has still to work its way through into the accounts of carriers, but the danger is that lines may erode much this cost benefit by discounting rates in order to fill half-empty ships in what is now a soft market, following the Chinese New Year shutdown.
Most carriers seem to agree that freight rate pressure will continue for the foreseeable future as overcapacity continues in the industry.