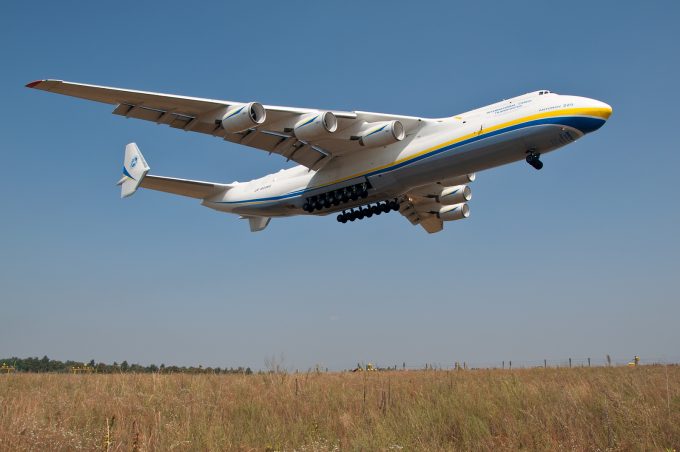 Few symbols of national identity are stronger that Ukraine's AN-225 Mriya – the giant aircraft was the pride of its aircraft industry, the largest aeroplane in the world but destroyed by Russian paratroopers at Gostomel Airport in February.
It is no coincidence that the aircraft is being talked about as Ukraine prepares for its 'national day' tomorrow. A powerful symbol of Ukrainian national identity is being remembered and, perhaps, will rise again as the country itself plans to do, like a phoenix from the Russian flames.
The day after the Mriya, or Dream as the AN-225 was known, President Volodymyr Zelenskyi said: "Ukraine should build a new Mriya and dedicate it to the memory of the pilots who died in the war. Unfortunately, we lost our Mriya yesterday. But that was the old one, now we must build a new Mriya."
Even though the original Soviet-era aircraft was destroyed in the hangar at Gostomel, the aircraft has a twin that is 60%-built. Construction was suspended after the collapse of the USSR due to a lack of parts.
Former Mriya pilot Dmytro Antonov, one of only nine qualified to fly the AN-225, said recently: "The cost of construction is said to be from $800m to 3bn.
"Why is there such a big difference in estimates? Because there is still no project of how the Mriya will be revived; who will build it."
He added that the Ukrainian manufacturer needed a partner that could provide the equipment and parts for a new plane, which would require a compromise between manufacturers.
"Then it would become a symbol not only of Ukraine, but also for everyone in the world".
Serhiy Bychkov, general director of Antonov State Enterprise, said: "Among all transport aircraft, the An-225 Mriya has a special place; it is the largest in terms of cargo transport and unsurpassed in terms of its parameters."
A month after the loss of the Mriya Mr Bychkov added: "It is necessary to prevent an irreversible loss of this legendary flagship aircraft… We propose to establish an international fund for the revival of the AN-225."
He said more pressing matters had led to delays in promoting the fund, but post-war the proposals would be revived and fully promoted.
Charterer 26 Aviation was the last company to hire the AN-225 and the company filmed its final flight before it was retured to its Gostomel base. Today, 26 Aviation commemorates that flight with a video and pictures of the iconic aircraft.