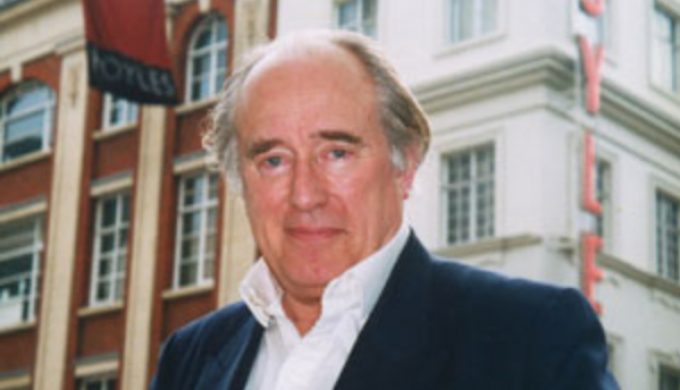 Freight businesses in general have few heroes, and today there is one fewer with the death of Air Foyle's Chris Foyle yesterday.
Born into the famous Foyle's bookshop family in January 1943, William Richard Mervyn Christopher Foyle was trained in the art of commerce at the West End shop before entering the world of aviation with the Royal Air Force section of the Combined Cadet Force.
He founded Air Foyle in 1978 with one Piper Aztec and rapidly grew the company, becoming TNT's principal aircraft operator and an agent for the giant Antonov 124 freighters.
Larry Coyne, CEO at Coyne Airways, described him as "a legend" of the air cargo industry and added: "Chris Foyle was an all-round good guy who made deep impressions on people he met and industries he worked in. He was very smart, but always modest despite his many successes.  I will remember him for his generosity, his good nature and, most of all, his sense of humour."
Even though Chris was brought up in a family that owned the largest bookshop in the world, "he didn't care much for stacking books," said Mr Coyne. Instead, he travelled to Paris to broaden his experience and, on his return, founded Air Foyle at Luton Airport, specialising in air cargo.
His generosity extended to EasyJet founder Stelios Hadjiioannou, whose airline began operations in 1995, helping the Cypriot shipowner using his AOC.
He was the first to see the benefits of using the huge Ukrainian Antonov 124s and spent two years getting them on the UK register so they could fly anywhere in the world. His timing was good, because wars in Iraq and Afghanistan saw demand spike for their services. In 2001, Air Foyle launched a joint-venture to become Air Foyle HeavyLift, which managed the operations of Antonov aircraft in the west.
He became chairman of TIACA in 1997 and was "a very good one," said Mr Coyne. "He managed to unify the diverse interests of the many companies that make up that association and carved out a future for it that has seen it become the number-one trade association for airlines, forwarders, airports and many others."
He was involved in many initiatives to foster open skies and make regulatory bodies aware of the huge contribution made by the air cargo industry. He was elected to the TIACA Hall of Fame in 2007 and was the first ex-chairman to be "roasted" by his peers at the ceremony.
In what was clearly a busy business life, Chris Foyle still found time to host bi-monthly Foyle Literary lunches in London. Mr Coyne recalled: "I attended several, which featured writers and politicians giving speeches, but without doubt, Chis was head and shoulders above all of them. His humour was never nasty about others and mainly self-deprecatory.
"I often wondered where he managed to find his many stories, like the one when he went to the House of Commons and was asked by the security man if his name was the same as the bookshop fellow. When Chris said yes, the guy retorted 'I'll bet you wish you had his money'.
"Our industry has lost one of its greats and I for one will never forget the huge contribution he made to it."
After his term as chairman of TIACA, he continued as a trustee; he was a Fellow of the Royal Aeronautical Society, a liveryman of the Guild of Air Pilots, a Freeman of the City of London, chairman of The Air League and a trustee of the Foyle Foundation.
Chris Foyle is survived by his wife, Cathy, and three daughters.