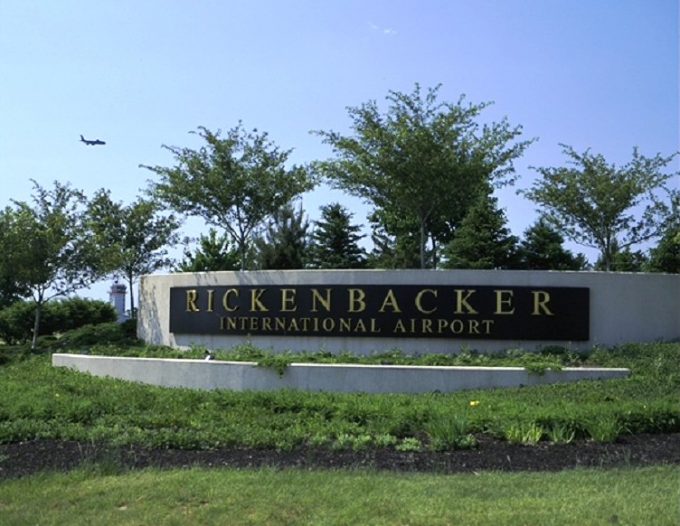 In recent years Rickenbacker, the cargo airport of Columbus, Ohio, has become a 'poster boy' for alternative gateways. Now it is eyeing the e-commerce sector.
It used to attract charters hauling in apparel to stock retail outlets in the US north-east (and still does), but scheduled international freighter operations remained elusive until Cargolux started regular service five years ago.
Subsequently, Cathay Pacific, Emirates and Etihad followed suit, and the addition of a third Etihad flight in October pushed Rickenbacker's tally to 15 scheduled international widebody freighter flights a week.
Now the Columbus Regional Airport Authority wants to make waves in e-commerce. Its ambition is to establish Rickenbacker as a major gateway for international B2C flows into the north-east.
"We expect to be a big player," said chief commercial officer David Whitaker.
The drive to attract e-commerce streams hinges on rapid customs clearance. The airport authority recently obtained approval for an expedited customs clearance facility at Rickenbacker, which Mr Whitaker hopes to have up and running this year.
Construction is not an issue, as the planned facility will be housed in an existing cargo building, it is mainly a question of how fast the US Customs & Border Protection service can ramp up for the operation, he said.
According to Brian Bourke, vice-president of marketing at Seko Logistics, this is vital for the airport's aspirations.
"Expedited customs clearance is everything. If you're able to offer that, you're in the ball game," he said.
Many B2C shipments do not require clearance, as they do not exceed the de minimis threshold, but they still have to be declared and face possible scrutiny from customs. Any factor that adds a day to transit time seriously undermines e-commerce logistics ambitions, due to the 'Amazon effect' of customer expectations of short delivery cycles, he added.
The airport authority and ground operators have worked to keep turnaround times to a minimum, which also helps with its push for e-commerce, Mr Whitaker said.
Seko, which has focuses heavily on omni-channel and e-commerce logistics, has moved its facility in Columbus to Rickenbacker and is expanding it.
Mr Whitaker sees Rickenbacker's role in flows to and from Asia and the Middle East, thanks to its international freighter links. To Europe it would face an uphill struggle trying to compete with the New York airports, notwithstanding its throughput times and a good trucking network that puts half the US population within a 24-hour trucking radius. JFK airport is notoriously hard to reach by truck, but its connectivity – especially across the Atlantic – is too potent to ignore, Mr Whitaker explained.
"The likes of New York and Chicago always have a leg-up in terms of capacity," he said.
On the Asian front, Rickenbacker faces strong competition from Dallas/Fort Worth, notably in the China-US market.
The airport authority there is eager to complement the strong growth it has witnessed in domestic e-commerce traffic with international flows. The start of dedicated freighter flights for Amazon in 2016 has led to a surge in e-commerce volumes at DFW, and the e-commerce giant has almost tripled its footprint in the metroplex area, noted John Ackerman, executive vice-president of global strategy & development.
DFW has scheduled freighter services by several Asian carriers, which should help with its transpacific e-commerce aspirations, but Mr Ackerman is particularly bullish on a link that has yet to fall into place.
He pointed to a memorandum of understanding with the government of Henan on the establishment of a direct service between Zhengzhou and DFW. When the planned flight, to be operated by Henan Cargo Airlines, the Chinese joint venture offshoot of Cargolux, gets under way, it will accelerate DFW's e-commerce growth, he predicted.
Meanwhile, Miami International Airport intends to leverage its connectivity to expand its dominance in air cargo flows to and from Latin America to the e-commerce arena. The Miami-Dade Aviation Department has targeted e-commerce for a strategic initiative this year and beyond.
"Our strategic goal is to become the e-commerce hub for the Americas," said Emir Pineda, manager of aviation trade & logistics.
"Miami is the natural place for this, but it cannot rely solely on its natural position," said Mr Bourke. Atlanta's efforts to position itself as a gateway to Latin America have not been overly successful to date, but it does offer some attractive options, he added.
Overall, connectivity seems hard to beat, despite congestion and less-than-easy road access to cargo areas at the major gateways.
Rickenbacker's freighter links, speed and efficiency of ground operations and road access, plus expedited clearance capability, give it a fighting chance in the scramble to become an e-commerce gateway, but there is little cause for other second- or third-tier airports to pursue international e-commerce as a panacea for success.