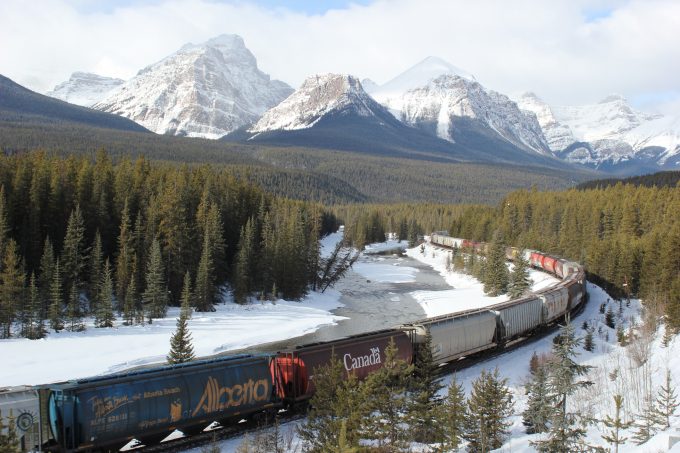 The main North American rail freight carriers are reporting record revenue growth and strong profits, even with diesel prices surging.
In the nine months to September, Union Pacific (UP) revenue grew 8% to $15.9bn, with its premium intermodal business volumes growing 6% year on year to three million carloads.
Even with profit growth of 28% to $4.4bn as "efficiencies were implemented", chief executive Lance Fritz lamented the carrier's failure to achieve the third-quarter productivity targets it had set itself.
"While we reported solid financials, we did not make the service and productivity gains we expected during the quarter," said Mr Fritz. "We are making progress implementing our new Unified Plan 2020 and we are well positioned to drive improvement, going forward."
Both Canadian National (CN) and Canadian Pacific (CP) reported an 8% bounce in nine-month revenue, to $8bn and $4bn, respectively, but CP saw profits drop 1% to $1bn.
CP was among the worst-hit by rising diesel costs, with fuel prices up 39% year on year (only UP was hit worse, up 41%) coming as intermodal volumes increased 27.5%.
Chief executive of CP Keith Creel said: "We remain disciplined in our approach and are seeing continued and sustainable growth across our lines of business. We have the foundational underpinnings and the room to grow in the weeks, months and years ahead."
In contrast, CN profits grew 10% to $2.4bn, with 6% growth in volumes and only a 24% increase in its fuel costs. CEO JJ Ruest said the carrier had been aided by investment in new resources.
"We continue to see strong opportunities across multiple existing rail commodities and new supply chain services," he said. "The balance of our expansion projects remains on track for completion before winter."
Kansas City Southern recorded a 5% growth in revenue to $2bn, generating $467m in profits (up 13%) and experienced the lowest fuel cost increase, up just 9%.
However, the company said, it had experienced a difficult third quarter as a result of congestion in northern Mexico.
President Patrick Ottensmeyer noted: "We've taken steps we are confident will restore our service levels and allow us to continue delivering strong, diversified cross-border growth.
"As we look to 2019, our network offers unique opportunities for volume growth from our robust chemicals & petroleum, intermodal, automotive and export grain franchises."