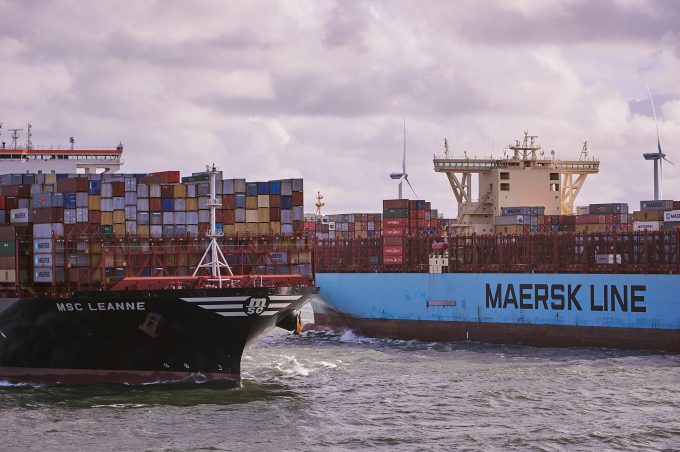 Asia-Europe and transpacific ocean carriers are being forced into a new wave of blank sailings as the coronavirus lockdowns shift from China to Europe and the US, dramatically curtailing consumer demand.
2M partners Maersk and MSC yesterday cancelled one North Europe and one Mediterranean loop scheduled to depart from China next week, and The Loadstar understands the Ocean and THE alliances are considering similar capacity reduction measures.
According to SeaIntelligence Consulting partner Lars Jensen, the 2M's last-minute withdrawal of the AE1/Shogun loop for North Europe and the AE20/Dragon loop for the Mediterranean will remove 13% and 22% in capacity from the respective tradelanes.
"While clearly presenting logistical challenges to shippers, this is an indication that the carriers intend to continue the prudent behaviour we saw during the China outbreak – responding quickly to prevent catastrophic overcapacity and avoid crashing rate levels," said Mr Jensen.
MSC said the North Europe void sailing represented "a single voyage only" and that all its liner services were continuing to operate.
However, Maersk said it had seen "a further reduction in demand", suggesting more blankings on the route could be on their way.
Hapag-Lloyd chief executive Rolf Habben Jansen released a personal message to customers yesterday, warning of possible network adjustments that would inhibit its schedule reliability.
"We hope you can understand and accept that, even though we are doing our best to meet your needs, there may still be times when we are unable to provide our services at the normal speed and when delays might be encountered," he said.
He repeated his comment from last Friday's 2019 earnings call and outlook presentation that, so far, the crisis "had only limited impact" on the business.
But Mr Habben Jansen said he expected impact from the consumer lockdowns in Europe and the US to begin to affect bookings from May, as new manufacturing orders were halted.
With a backlog of orders still working their way through container supply chains, retailers are in the process of cancelling every order they can, including invoking force majeure clauses in contracts, to avoid containers being left at ports with goods that are no longer required by high street stores that have shut their doors.
One carrier source told The Loadstar he had been "very surprised" at the speed of booking cancellations.
"The retailers have gone from running low on inventory to virtually no demand requirement at all, as stores are closed and consumers told to stay at home," he said. "Their priority now is to cancel every order they can, and that is having an almost immediate impact on bookings."
This is further bad news for ocean carriers banking on a v-shaped recovery in the second quarter, and which will now have to manage their capacity to cater for a flatlining market for at least the next several months.
Blanking sailings is the only tool the carriers have at their disposal, but it comes at a considerable cost.
Mr Habben Jansen told investors and analysts last Friday that the saving was approximately 60% of the operating cost of the vessel. Thus, each blank sailing announced by alliance members still costs the carriers about 40% – with of course no revenue.