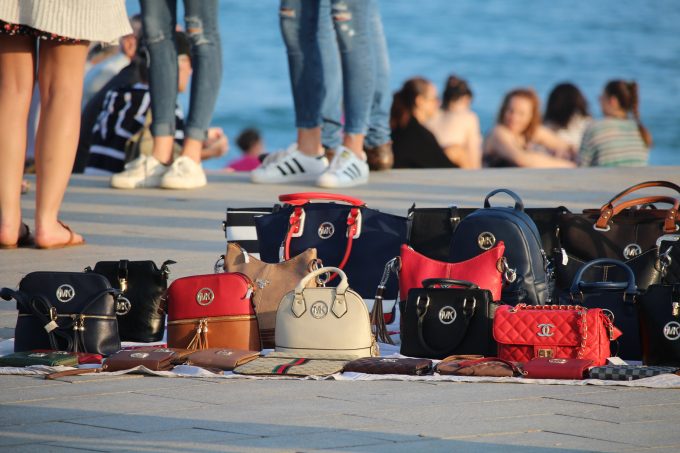 Amazon UK, Germany and Canada have been named as "notorious markets" for counterfeit goods and blamed for being "unresponsive" and "non-compliant".
The retail giant joins a list of major e-commerce companies, which includes Alibaba, Taibao and MercadoLibre, facing complaints over the sale of 'faked goods'.
A US government list of these so-called notorious markets for fakes could be crucial information for forwarders, two were recently found liable for their part in shipping significant numbers of fake Nike shoes.
The US Trade Representative has been collecting comments from businesses, compiling an Out-of-Cycle Notorious Markets review. Companies can report the worst offenders in both physical and online markets. There are concerns among many businesses that increasing numbers of tariffs on goods will boost the counterfeit market.
The American Apparel and Footwear Association (AAFA) singled out Amazon markets, noting that "our members are growing increasingly frustrated with how the platform protects their intellectual property".
It added: "Brands report that the proliferation of third-party sellers on the platform has led to the widespread availability of counterfeit goods.
"There is a growing concern—which many members have validated through experience — that Amazon's selling structure limits the ability of both brands and consumers to verify the authenticity of goods."
While AAFA noted a "regular and consistent" dialogue with Amazon over the past year, it had not yet proved fruitful.
"Many of our members report that little, if anything, has changed regarding the protection of intellectual property on the platform over the past 12 months, despite these open channels of communication, as well as updates to Amazon's brand protection programs and functionalities. Members … have not seen progress. This is particularly frustrating given Amazon's leadership as a technology and retail company."
It said that members report fakes found on the sites but, although they are removed, they tend to resurface.
Alibaba, meanwhile, has fought back against its listing as a 'Notorious Market'. In a 28-page filing it argues that it is "a global leader in IP protection, not a notorious market", and asks for its Taobao site to be removed from the list.
It claims that the fact that counterfeit products were found on the site does not make it notorious, and should also mean that every e-commerce site in the world be listed.
Alibaba said it had recently significantly improved its processes to remove fake goods from its sites – but many, including the Motor & Equipment Manufacturers Association, (MEMA) has claimed it hadn't gone far enough.
"[Alibaba's] publication in past Notorious Markets report has had a positive impact, prompting the Alibaba group to acknowledge the problem of counterfeit goods on its platforms and to commit to improve the tools to remove counterfeit goods from them. Additionally, Alibaba has actively worked to educate MEMA and our member companies of the changes made to their anti-counterfeiting and takedown procedures.
"MEMA sees progress in the Alibaba processes, but our members have continued to express concerns that the processes are needlessly complicated, time- consuming, and ineffective. Furthermore, our members also continue to report a significant volume of counterfeit and infringing product on Alibaba platforms."
Other companies to respond with comments include Chanel, which along with others, named Singapore-based Carousell, an Asian and US marketplace. Chanel also listed physical markets around the word where fake goods are sold.
The problem is likely to grow.
The AAFA warned last week: "The new tariffs announced by the administration will impose a tax on legitimately traded goods from China and these taxes will be paid by US branded companies (which also take steps to ensure their products comply with applicable laws and taxes).
"Counterfeiters, on the other hand, will likely avoid these duties, driving up the delta between legitimately traded items and their illegal knockoffs. This could have the unintended, adverse impact of driving certain consumers to purchase counterfeit goods as a cheaper alternative. These tariffs, which are being imposed following an investigation designed to arrest intellectual property rights abuses in China, could ironically make the problem worse."