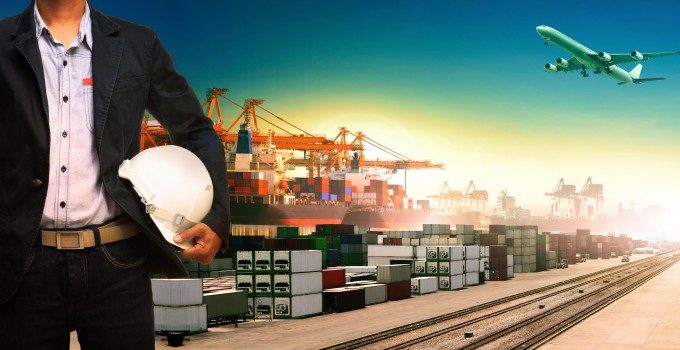 Just before the Easter holidays began, the container shipping industry experienced one of its own regular rebirths as the World Container Index – one of the composite freight rate indexes that bankers, brokers, shippers and even some lines are using as a tool to conduct container derivative freight rate swaps – hit a new high, with its Asia-Europe segment growing by 28% in the space of single week.
Run as a joint venture between Drewry Maritime Research and the Cleartrade Exchange, the WCI Shanghai-Rotterdam leg rose by $754 per feu to reach $3,408 per feu, following a series of general rate increases from lines that, remarkably given the recent history of the trade, appear to have stuck.
Drewry director Philip Damas said: "This week's rate increase results not only from the reduction in Asia-Europe operated capacities, but also from the new carrier behaviour of announcing and sticking to large rate increases."
He added: "Looking ahead, we must question how sustainable these high Asia-Europe freight rates are, given the latent capacity currently parked by carriers and tramp owners, and given the expectation of deliveries of large new ships from the shipyards."
It would be fair to say that everyone is questioning how sustainable these rates are. While forwarders are certainly happy to see them climb, it is also clear that many shippers were completely unprepared for the giddying speed with which they have risen.
And neither has other trades been immune from this trend. It is happening on virtually every route, which crucially includes the transpacific Asia-US leg. This is important because now is the time that carriers and major shippers are engaged in their annual round of contract rate negotiations, which commonly use the spot market as a guide. The higher the spot rate, the higher the contract rates are likely to be.
However, historically, the contracts, which are filed confidentially with the Federal Maritime Commission, have often been worth little more than the paper they were written on, as was so clearly demonstrated in the latter half of 2010 and most of 2011 when rates fell precipitously and several of the smaller carriers went to the wall.
But this may change, if one case currently working its way through the Bankruptcy Court of the southern district of New York, has the effect that some predict.
The Containership Company was a niche, 'no-frills' container carrier launched by a group of ex-Maersk executives which operated a service between the Chinese ports of Ningbo, Taicang and more latterly Qingdao and Los Angeles from May 2010 onwards.
It had minimum quantity commitments in contracts from shippers for around 130,000teu for its first year of operations and things were looking rosy. But along came huge amounts of new capacity and the spot rate market went into freefall.
The majority of its contract customers simply did not honour their MQCs and went to other carriers enticed by lower spot rates, and TCC eventually carried around 30,000teu in the year, blowing a hole in its finances so ruinous that it went into administration in July last year.
However, in an unusual move – for the liner shipping industry at least – TCC, and its administrators, are now suing those shippers it said reneged on their MQCs. Originally the list was 77-strong, and amounted to $25m in lost earnings for the company. Many of those subsequently came to private arrangements with the company, but a group of 22 – including UPS Ocean Freight, Ceva and Pantainer – and later joined by another dozen launched a motion to stay the case, arguing that it should be put before the FMC and that in any case, TCC had failed to uphold its end of the contract by going out of business.
That argument was dismissed by Judge Sean Lane at the end of February on the grounds that while the contracts themselves are the jurisdiction of the FMC, breach of those contracts is not, especially if that breach results in the one of the companies ending up in the bankruptcy court.
The very possible upshot of all this is that it will set a precedent whereby the contracts that carriers and shippers sign in a few weeks' time may well hold more weight than they ever have done before… although it will all be too late for TTC of course.