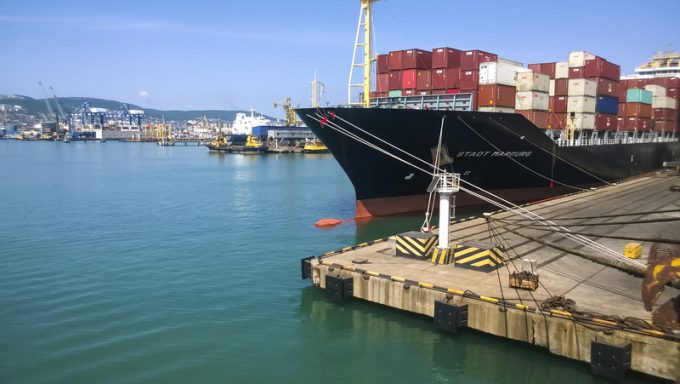 The ageing fleet of small to medium-sized containerships needs replacing but carriers and non-operating owners have neglected to invest in these crucial workhorse vessels, according to Alphaliner.
"Over the past years, carriers have primarily placed orders for very large and ultra-large containerships," said the consultant, noting that both the shipping lines and NOOs had "neglected the medium sized sector from 4,000-9,000 teu".
A carrier contact admitted to The Loadstar recently that it had "too many big ships" in its fleet.
"It's not been too much of a problem until relatively recently as we have been able to pick up smaller ships on the charter market to cover our secondary trades, where sometimes putting a big ship into the service is not the right fit, either commercially or operationally, but now the charter market is so tight we just can't get the tonnage," he said.
That might suggest that carriers could soon start placing orders for smaller ships in order to protect their markets.
And one broker source said he thought that if freight rates and charter rates remained high into next year some owners might also be tempted back.
"This has been the problem – charter rates have been sub-economic for the smaller sizes for years and owners have had their fingers burnt, but they are starting to make some good money now, although they don't know how long it will last, however if rates are still strong next year I can see a few of the bigger owners taking the leap with orders," he said.
Alphaliner said that as a consequence of the focus for newbuild orders being almost entirely on ships of 10,000-23,000 teu, there was a "fairly modern fleet of large vessels, with an average profile of currently only five years".
In contrast, the average age of the containership fleet in 5,300-7,500 teu range is 14 years, with many older less fuel-efficient vessels now coming towards the end of their normal working life cycles.
"The issue of fleet renewal is particularly acute in the 4,000-5,000 teu, 6,500-7,500 teu and 8,000-9,000 teu sizes, with no vessels currently on order, neither from shipping lines nor from NOOs," said Alphaliner.
Nevertheless, the consultant noted that carriers had invested in ships under 3,000 teu for their regional and intra-Asia services.
Meanwhile, Peter Sand, chief shipping analyst at Bimco has also flagged up the looming potential capacity crisis in the small and medium-sized boxship fleet.
"The decreasing popularity for newbuilt, mid-sized ships can be explained by the carriers' continued focus on the economies of scale provided by the large ships," said Mr Sand.
Mr Sand added that apart from ULCVs, the orderbook for feeders was healthy, with some 180 ships on order with an average capacity of 1,700 teu, driven by the need to fulfil the 'hub and spoke' model operated by the carriers and alliances.
Elsewhere, in last month's Danish Ship Finance shipping market review, it noted that the "record low orderbook-to-fleet ratio raises hopes for a future market recovery", and the ship finance house cautioned that the "uneven fleet growth between small and large vessels means that continuous cascading of vessels and fleet assessment are required in order to balance supply and demand".