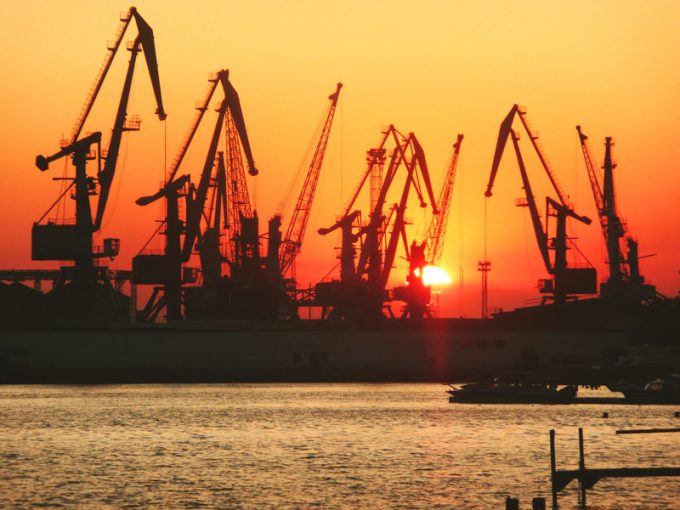 The world's largest non-operating containership owner, Seaspan Corporation, has ordered five newbuild 12,200 teu vessels, backed by 18-year charters with a major ocean carrier.
"All five vessels will commence long-term charters with a leading global liner company and are subject to vessel purchase obligations at the conclusion of the charters," said Seaspan.
But it gave no details of the charterer, other than that it is a "long-standing customer", or the construction yard.
"Executing a discreet newbuild opportunity to fulfil customer needs and achieve targeted returns is a win-win result," said Seaspan chairman, president and CEO Bing Chen.
However, one broker source told The Loadstar today he suspected the charterer would be either Cosco, Maersk or MSC, but thought the tone of the announcement suggested the latter.
"MSC keeps its cards very close to its chest with these sort of things," he said, "part of the deal would have been to put a block on disclosure of the charter party details, extending even to where the ships are to be built."
"The length of the charter also points to MSC, as do the purchase option arrangements," he added.
Seaspan has a fleet of 127 ships, with a capacity of over 1m teu, with contracted revenue underpinned by charter parties of $4.4bn. Currently, five 11,000 teu vessels are on long-term charter to MSC, of which two were acquired from its then-affiliate Greater China Investments (GCI) for $196m in 2016.
The vessels commenced 17-year bareboat charters with MSC, with the carrier committed to purchasing the ships at the end of the period for an undisclosed amount. It is understood similar arrangements were concluded for the three sister ships in 2017.
Meanwhile, another broker source suggested the charterer might be Danish carrier Maersk, linking the deal to the appointment in June of ex-Maersk senior executive Torsten Pedersen as Seaspan's chief operating officer. Indeed, Maersk CEO Soren Skou said last month the carrier could be in the market for mid-sized ships.
For some time carriers have focused on ordering the largest ships possible, in order to achieve the maximum economies of scale, and this has resulted in a shortage of tonnage in the mid- to-large utility vessels. But it seems unlikely that Maersk would charter ships rather than purchase them outright, given its preference to own its assets.
Meanwhile, MSC has again been active in the second-hand market in the past week, following its estimated $260m splurge since August on 13 ships, ranging from 1,730 to 8,500 teu.
London-based shipbroker Braemar ACM reported this week there was "aggressive buying interest" in the market from carriers.
"MSC continued to acquire tonnage," said Braemar, reporting three vessel acquisitions by the carrier during the week, comprising a 4,934 teu panamax vessel and two 2,700 teu ships.