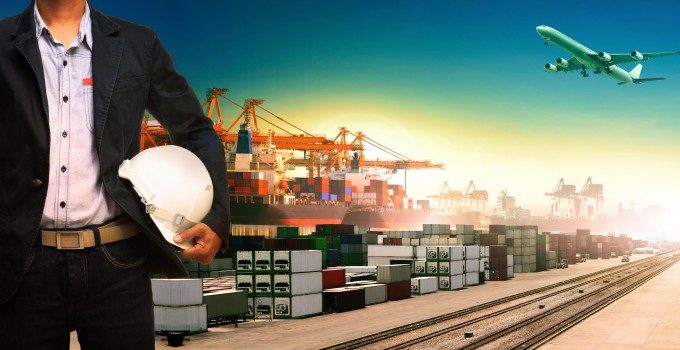 Import container throughput at the 10 largest US ports fell 3.3% in June, year on year, to 1.7m teu, according to the latest data from Blue Alpha Capital
"The impact of tariffs is becoming apparent and, absent any changes, the effect will become more pronounced," said the consultancy's founder and author of the report, John D McCown.
"The containers arriving in June were loaded in China after the 25 February decision to defer increasing tariff rates, and some were even in the supply chain before the decision on 5 May to increase them to 25%.
"With no scheduled tariff increases when these containers were committed, there was less incentive to front-load shipments and we're beginning to see the impact," said Mr McCown.
He said he anticipated weaker year-on-year comparisons this month from tariffs and the impact of swollen inventories that continue to be worked down.
Moreover, Mr McCown warned, if threatened additional tariffs are imposed, to cover virtually all Chinese imported goods, the decline would be "sharply exacerbated" to "double-digit" percentages.
In response, some US forwarders are suggesting their shipper clients consider sourcing part of their product from other Asian markets.
The decline at US west coast ports saw imports slump 5.5% to 931,463 teu, while at east coast ports it was much less pronounced, at just 0.5% to 771,070 teu. This was a consequence of larger ships now deployed on the tradelane following the expansion of the Panama Canal.
East coast container hubs with the strongest growth in June were Norfolk, with 6.3%, and Houston, with an increase of 7.6%.
In the west, Long Beach saw the biggest throughput decline, 13.7%, to 331,617 teu, although its San Pedro Bay neighbour enjoyed a 3.5% uplift to 396,306 teu.
Notwithstanding the potential for front-loading to mitigate the impact of potential new duty hikes, there is a growing debate as to whether shippers should consider moving cargo ahead of schedule in Q4 to lessen the effect of the IMO's 0.5% sulphur cap on marine fuel, coming into force on 1 January.
The concern is not necessarily the low-sulphur surcharges carriers will begin imposing at some stage in Q4, but rather the "magnitude of the challenge" for ship operators of managing the game-changing transition to compliant lower-sulphur fuels in a relatively short window of time.
Indeed, one forwarder, Basel-based Panalpina, is so concerned about "considerable potential for supply chain disruption", that it is urging clients to "book early" in Q4.
Ironically, this could be a welcome boost of bookings, and the silver lining to the IMO 2020 cloud for embattled carriers expecting further negative results for Q2 and experiencing a "disappointing" start to the key peak season.