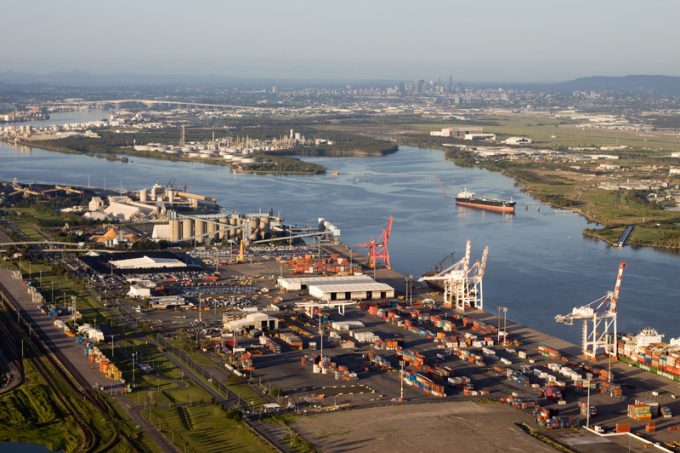 Shipping companies have blasted a new round of industrial action set for Brisbane on Sunday, warning of huge costs to importers and "crisis levels" of empty containers.
The Maritime Union of Australia (MUA) has declared protected industrial action for 24 hours at the DP World Terminal, according to liner lobby group Shipping Australia.
The group said the action, which saw at least two ships delayed recently, was causing huge costs and disruption in Australia.
It added that it had heard one ship was due to be delayed for 10 days in "reckless and harmful" industrial action. Another faced a five-day delay, which Shipping Australia claimed could have cost the line some $125,000.
"No container shipping company can absorb that kind of loss," it said.
The ship had had to miss a call at Sydney's Port Botany, and go instead to its next destination, Melbourne, where it discharged some 600 boxes, which had to be transported back.
"Some Sydney-based importers will be in for a shock when they find out they will have to pay extra transport costs and that their goods will arrive days and days – maybe even weeks – after they were due," said Shipping Australia.
Another ship was delayed for seven days, it claimed, owing to a labour go-slow and absenteeism. The ship had been due to take on 2,000 empty boxes, but left 500 behind.
"A surplus of imports over exports inevitably leads to a large build-up," said Shipping Australia. "We now have far too many empty boxes stuck in Australia, which need sending back to Asia – and more and more full boxes are coming into the country.
"Empty container volumes are building up to crisis levels. Protected industrial action is aggravating that crisis."
Shipping Australia said Australia's agricultural exporters, with a "bumper" season on the way, would suffer.
It warned that more protected industrial action had been declared around the country for next week, and urged unions to "care about their fellow Australians".
Poor relations between unions and port companies have led to long-term disruption around the country. The dispute between DP World and MUA over a new pay and work contract has been dragging on since September 2018.