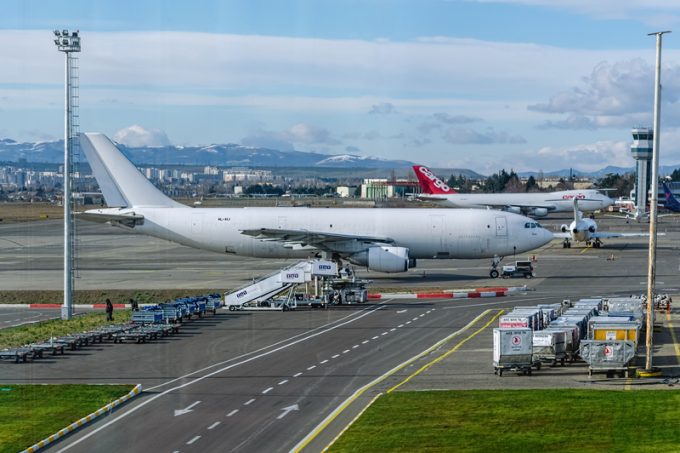 Quarantine requirements and flight crew stops have focused air cargo's attention on Central Asia.
Several major airports in the 11-country Central Asia Regional Economic Cooperation (CAREC) have seen a significant increase in cargo flights as airlines stop to refuel and change crews.
And the Asian Development Bank sees this as an opportunity for the region's aviation industry in invest in cargo.
"While CAREC has several freighters and cargo airlines, airports and governments should look at further investing in facilities to help attract more transit cargo and support exports during the crisis," it said.
"With the right strategy, cargo can generate more revenues for CAREC's aviation industry and help stimulate trade," it added.
The Caspian-focused airlines are certainly gearing up for more business. Silk Way West yesterday announced it was to buy five 777 freighters, to deliver between 2023 and 2027.
It's the first order for the aircraft type in the region, and Azerbaijan's minister for transport welcomed the news.
"We envision an integrated transport network in Azerbaijan, and airline transport plays a critical role in this. I believe this contract will help solidify Azerbaijan's position as a regional transport hub and a reliable airline partner in international trade and commerce," said Rashad Nabiyev.
President of Boeing Stan Deal added that the order would bolster the airline's ability to meet trade and e-commerce demand in the CIS and elsewhere.
While Baku maybe vying for position as regional transport hub, other states also have their eye on the ball. Silkway West flies into Tbilisi twice a week, while Coyne Airways, a Caspian specialist, recently announced the resumption of direct freighter flights to the Georgian capital from Cologne-Bonn.
Coyne stopped its Tbilisi service last May, owing to Covid-19, although it continued to serve customers by road from Yerevan.
Coyne operates scheduled trucks from gateways including London, Paris, Frankfurt and Amsterdam to connect with the Cologne flight – although it added that it could collect cargo from "virtually any global gateway" using a single AWB.
The flights arrive very early on a Monday, putting them first in the queue for Customs clearance and ready to leave the airport again as business hours begin the same day, taking advantage of the "weekend dead time" to be attractive to forwarders.
But, while there are reliable operators in the region, one local source said that with such high demand for air freight capacity at the moment, old, poorly managed aircraft were also prevalent in the CIS.
"All the dodgy boys are coming out of the woodwork. But I know local authorities have spent a lot of time trying to sort out tricky owners, and are trying to stop some of these operators."