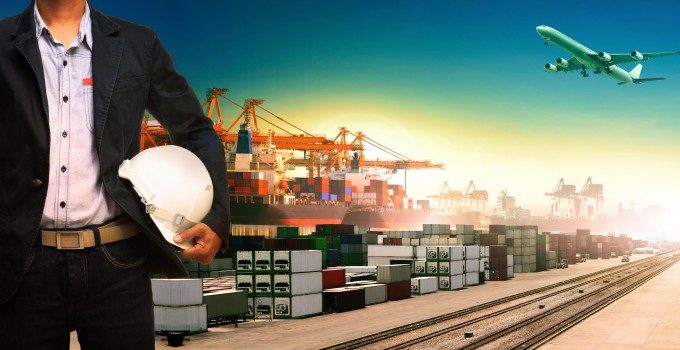 The possible causes of the disaster that befell the 8,100teu containership MOL Comfort, which dramatically broke up and sank in the Indian Ocean earlier this year, have begun to emerge from Japan's ship classification society, ClassNK.
ClassNK set up an investigation team in the wake of the disaster, while the Japanese ministry of transport established a large containership safety committee in August.
The society's investigation confirmed that water entered the vessel through the bottom of the hull amidships, via a fracture "considered to have originated from the bottom part of the vessel".
After the two halves of the vessel sank, between mid-June and early July, MOL pulled its six sisterships from their deployment on the G6 Alliance's Asia-Europe strings, and had their hulls examined.
ClassNK said: "During the inspection of the sister vessels, buckling-type deformation[s], measuring approximately 20mm in height, were observed on the bottom shell plates in the vicinity of the centre line of the midship area.
"However, it remains unclear at this stage as to whether this type of deformation could have served as a trigger for the casualty."
As a result, the sister vessels have had their hulls reinforced and the MOL Celebration, MOL Competence, MOL Courage, MOL Creation and MOL Commitment have returned from dry-dock and re-entered operations. Work is still under way on the MOL Charisma.
Inspectors have also been dispatched to check other large containerships, of different design to the MOL Comfort series, to see if similar "deformations" are prevalent.
However, sources close to the investigation have admitted that pinpointing the exact cause of the casualty will remain as much as matter of guesswork as science, given that both sections of the vessel are several kilometres below the surface and unlikely ever to be raised.
A source said: "So the investigation is basically speculation about possible causes based on the limited information available, and the actual exact cause might never be known."
Meanwhile, the financial fall-out from the casualty has yet to be assessed, with sources in the insurance community suggesting that insurers could be facing claims totalling $400m.
MOL holds a $66m hull and machinery policy on the Mol Comfort  – although according to vesselsvalue.com, the sister ships are now each worth between $46.1m and $49.6m.
The MOL Comfort was carrying 4,382 containers when it sank, with its cargo insured at sales price rather than cost of goods. Estimates have put the average value of the cargo per container at $50,000-$75,000 – which is not unrealistic given that those containers carrying hi-tech consumer goods will have been insured for up to $1m – thus leaving insurers facing $200m-$400m in possible claims.