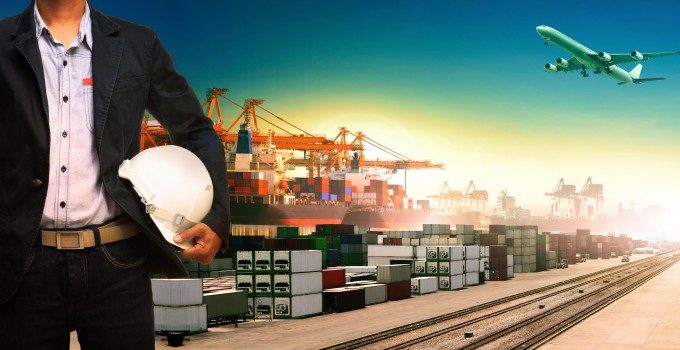 Maersk's new reefer container manufacturing plant in Chile has finally come on stream – almost two years later than planned.
The $200m facility in San Antonio, built by group subsidiary Maersk Container Industry (MCI), officially opened its doors last week with delivery of the first tranche of Star Cool reefers to Maersk Line and CMA CGM.
The opening was delayed several times, due in large part to a decision by Maersk a couple of years ago to suspend reefer investment while it sought to return its liner division to profitability.
The factory was under construction for a number of years, and was planned to complement MCI's production facility in Qingdao, China. The company decided to locate production in Latin America, closer to where reefer containers are most in demand, saving re-positioning costs after they come off the production line.
According to trade data firm Seabury, around 100,000 reefer containers are needed in Chile to cater for its perishable export volumes and, if you include Colombia, Ecuador and Peru, that demand grows to 300,000 reefer boxes. In addition to South American fruit and flower exports, Chile is the world's single largest exporter of fresh fish, including being a significant supplier of salmon.
MCI chief executive Stig Hoffmeyer said: "In this sweet spot of fruit exporters, we have placed the factory right where the demand is. For the first time ever in South America, reefer containers can go straight 'from factory to farm'.
"Offering the Star Cool Integrated reefers locally to shipping lines, farmers, fruit distributors and leasing companies, will have a financial benefit counted in thousands of dollars per reefer, and millions for the industry in total."
Maersk Line chief operations officer Soren Toft added: "MCI is a strategic supplier for Maersk Line. The production of the Star Cool reefer containers out of Chile means that we can immediately employ them. It will help us create new business opportunities in the west coast of South America."
Mr Hoffmeyer said production in San Antonio would be "gradually ramped up" to 25,000 reefers a year, giving with a target of selling 40,00 by 2020.
Last month, Maersk Line also placed an order with Carrier Transicold for 12,900 PrimeLINE container refrigeration units – among the largest ever placed for the units, which are to be installed on 40ft high-cube containers, part of the replacement and expansion of Maersk's refrigerated container fleet.