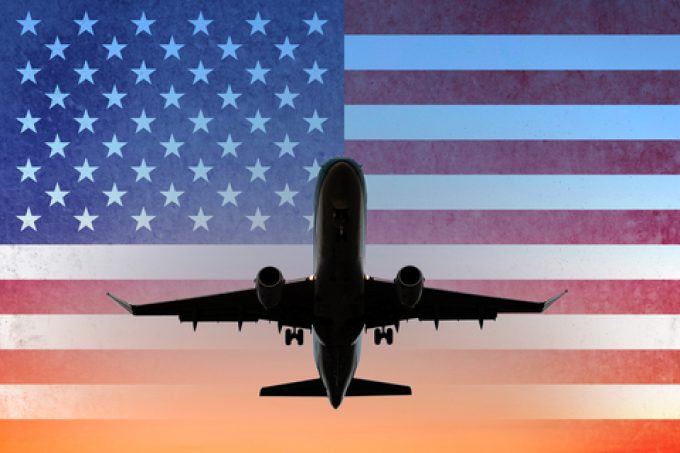 Airfreight is primarily an industrial tool, with roughly three-quarters of airfreight traffic linked to the various stages of production. Global manufacturing and airfreight tend to move in sync. Based on the outlook for manufacturing this year, we expect US airfreight exports to decline by about 7%, and imports to drop by about 3%.
Depending on how December 2022 numbers come out, full-year US airfreight exports in 2022 will have grown about 3%, and imports around 1%. Last year was a tale of parts, with the first part showing decent levels of growth – and the latter part recording increasing declines. Much of the decline in the second half was driven by China.
US manufacturing activity and air cargo show reasonable levels of correlation (see figure one), which intuitively makes sense, given that a large part of air cargo is intercontinental supply chain cargo.
Figure 1 – US airfreight vs manufacturing PMI, Jan 2014 to Nov 2022
US manufacturing has had a good run – 28 months of expansion, starting July 2020, but it started to soften in October 2022. PMIs are expected to be slightly below 50 for the first half of the year, and then slightly above 50 for the remainder. Figures below 50 point to contracting manufacturing activity.
Figure 2 (below) provides a forecast for US airfreight exports and imports for the next 12 months. We expect declines to be in the double-digit range for the first half of the year and single-digit for the remainder. Let's see in six months' time how accurate this forecast turns out to be!
Figure 2 – US airfreight forecast Jan to Dec 2023
This article was provided by Trade Data Service, an independent expert assessment of trends and outlook for global merchandise by air, sea and land-based modes, such as road and rail. You can subscribe here.