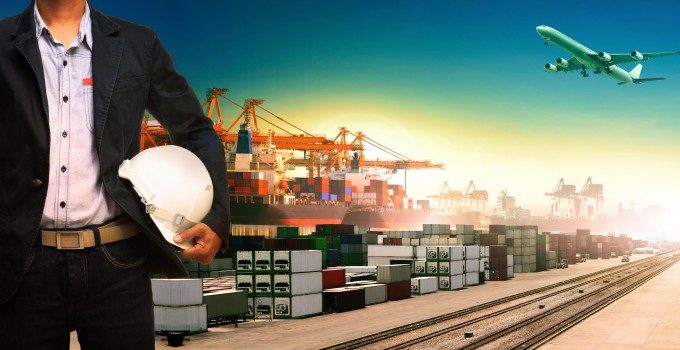 The developer of Manston Airport, which aims to re-open as a cargo hub in spring 2023, will target market share from continental airports as well as scoop up any UK air freight growth, such as that driven by e-commerce.
Despite publicly voiced concerns by cargo consultants, Tony Freudmann, director of Manston owner RiverOak Strategic Partners, and leading the charge to re-open the Kent hub, is confident of the need for a new cargo-focused airport in the UK.
"We can see there are symptoms of overcapacity in the London system," he explained. "And there is trucking, for ludicrous miles. There is no slot flexibility at Stansted, and with e-fulfilment there is now a shifting of the sands.
"If you parcel that up, it is viable. International trade is vital to the UK, and the constraints on capacity is bad for the country and very serious.
"There is not enough capacity for freighters in the UK, we have a crisis. We are dependent on [bellyhold] passenger services, which is unhealthy.
"Try getting slots at Manchester Airport Group [airports] – cargo is all about available slots, not just capacity. If there is limited capacity, you've got to take it where you can find it. You can't build another runway in the Midlands."
"And look at Liege Airport – it's in the back of beyond, its growth came from nowhere and 80% of its traffic is UK origin or destination," claimed Mr Freudmann, figure not yet been confirmed by The Loadstar.
Liege has famously benefited from the slot shortage at Schiphol, is home to FedEx's European air freight services and has a partnership with Chinese e-commerce site Alibaba. It grew volumes 3.6% between 2018 and 2019, to more than 900,000 tonnes.
Mr Freudmann said Manston could, in theory, offer slots to express operators, but would be unable to offer night flights.
"You can only get into the UK at certain times. Everything is constrained because of the UK situation, and there's a logjam at Stansted," he claimed. "There are delays at big hubs and forwarders accept that there is no alternative at the moment."
RSP believes Manston can be viable with about 11,000 cargo movements, or 150,000-200,000 tonnes. By way of comparison, Stansted handles about 258,000 tonnes, Manchester – which says it has "ample room for growth" – handles 117,000 and East Midlands, an integrator hub, sees some 328,000 tonnes pass through each year. It too says it has "ample room to grow".
But Mr Freudmann believes the biggest seam of opportunity is in air cargo currently trucked into and out of the UK for carriers such as Lufthansa and American.
"We suspect a million tonnes are trucked through the Channel Tunnel. It's unsustainable and can't continue. And airlines doing that will need to look at that again."
He cites Manston's environmental requirements as part of the drive to cut out trucking.
One of the main concerns about Manston is its positioning in the south-east, far from the main distribution centres of the UK. But Mr Freudmann argues that the road network is "not bad", and there is a possibility of using rail.
He is also in talks with Port of London Authority to move goods by water from Ramsgate, and then up the Thames to central London, "a clean solution to cut out lorries".
While air freight has undeniably had a good year, owing to Covid-19, its extreme pricing has led shippers to look to other modes. The shipping lines are now offering more 'express' services and better pharmaceutical products, while China-Europe rail has blossomed. And, as companies increasingly look to cut carbon emissions, is a move to more air freight really what shippers want?
Mr Freudmann argues that some products cannot travel any other way.
"Urgent pharma won't go on rail, or on a reduced speed service. Much will have to be shipped by air. Large rail volumes are a long way off, and aircraft have become more efficient."
He believes the Covid-19 pandemic has bolstered Manston's viability.
"People will have got used to using freighters, now. They are not driven by passenger routes, and large airports will be reluctant to switch to freighter traffic. Freighter services will expand, plus there will be growth in the market. And there are new players, such as Amazon, which don't depend on night flights."
Manston has already had one incarnation as a cargo-focused airport, but closed in 2014 with the loss of 150 jobs, reportedly losing £10,000 a day. So what has changed at an airport predicting creating 3,000 jobs?
"It didn't have the infrastructure," said Mr Freudmann. "It has a 2,800-metre runway, withy two parking stands and no additional facilities. It was also all inbound perishables, and aircraft were leaving empty."
He acknowledges that automation may change the job prediction, but adds that with high unemployment in the area, one of the airport's conditions is to support training and education.
"And we start at Manston with a clean sheet, no legacy practices, very modern."
Cargo operations at airports can be notoriously hard to profit from, but Manson's busines model will be to keep as many services, such as fuel and handling, in-house as possible.
"That will improve margins, but you need a degree of flexibility, and you contract it out if you can't do it."
And what of the investors in the £300m to £500m project? The developer appears shy.
"I can't tell you who they are, but I can say that they are UK non-dom residents (those who live outside the UK and pay no tax).
"Our investors understand the airport and the opportunities, and are taking a long-term view. This could be the last airport ever in the UK to get the go-ahead.
"As we develop over the next 12 months to two years, we will have some more institutional investors joining us, and the original investors will take a back seat."
Manston acquired a development consent order (DCO) from transport minister Andrew Stephenson. However, the planning inspectorate recommended that the DCO be rejected and Mr Stepheson's decision is the subject of a judicial review, driven by unhappy locals.
But Mr Freudmann said the politician had defended his decision "robustly", and claimed a lot of local support for the project, including MPs and the county council.
He is confident: "We wouldn't have serious investors if the airport wasn't viable," he said.