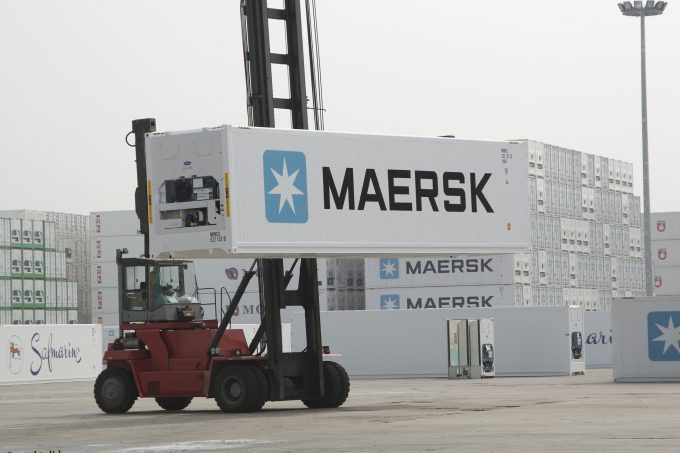 Maersk Line appears to be continuing its process of vertical consolidation, admitting it is on the hunt for forwarding acquisitions in Latin America.
Lars Nielsen, Maersk Line chief executive for Latin America & the Caribbean, told delegates at last week's TOC Americas Container Supply Chain event in Cartagena: "We haven't so far invested in any Latin American start-ups, but we have been looking at Brazil, where there are some digital-first freight forwarders that are using artificial intelligence – so it is very localised but there are some interesting projects.
"We have also made investing in the cold chain a key priority, but there are two things lacking in Latin America – tech investment and investment in physical infrastructure," he added.
However, the digital revolution is beginning to spread across the region, according to Maximiliano Casal, founder and chief executive of what is claimed to be Latin America's first digital freight forwarder, Mexico-based Nowports.
The firm was part of Port of Cartagena's Delta X Ventures accelerator and recently raised $5.5m in funding from Silicon Valley investors.
Mr Casal told delegates the firm used AI and predictive logistics to help lower shippers' costs – targeting SME customers in the e-commerce, automotive, perishables and construction industries.
"Shippers are not very tech-friendly in this region so we need to provide a super-simple experience for them.
"In this region their choice of freight forwarder is either very large multinationals or SME forwarders – of these, the multinationals are doing their own digital projects, while the traditional family-owned forwarder often understands it needs to digitise but doesn't have the resources.
"Our customers are looking for visibility of shipments, trustworthy information and support in analysing this information. We need to analyse how their shipments are behaving to understand if action is needed to be taken while in transit.
"And to do that better, we need to partner with carriers," he said.
Mr Casal also had an interesting insight into how Nowports could compete with Flexport, which has built a $1bn war chest through a series of funding rounds and created an emerging giant amongst digital-first forwarders.
"We have had conversations with Flexport founder Ryan Petersen and he told us its main focus was on Asia-US west coast and that Flexport's investment priorities would be in last-mile, and possibly buying trucks.
"The US market is very different from Latin America – you need a great network to connect the customs, ports and trucking companies to provide a good freight forwarding service.
"I am sure Flexport will come to Latin America, but in the meantime we are using the money we have raised to expand our network. We recently opened new offices in Mexico, Chile, Colombia and Uruguay and have more coming in Brazil, Panama and Asia," he said.