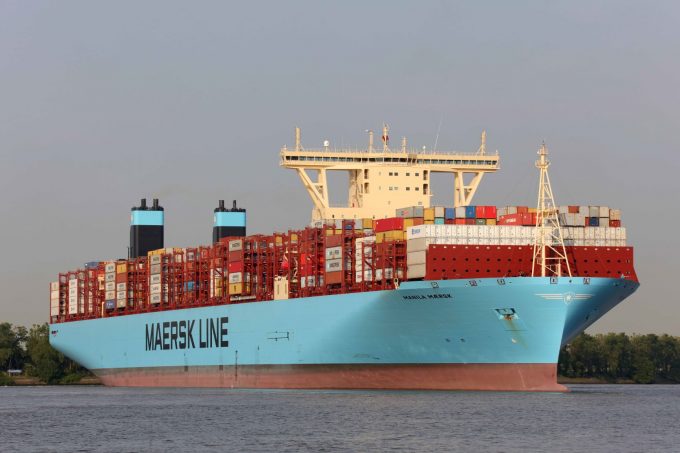 By committing its entire 300-owned ship fleet to the scheme, Maersk has provided a timely boost to the Voluntary Observing Ship (VOS) programme, designed to improve the accuracy of weather forecasting for mariners.
The VOS fleet of data recording and transmitting ships has seen a significant decline in the past two decades and it is hoped Maersk's commitment will encourage other shipowners to join.
"As a global container logistics company, our vessels form a vital role in keeping supply chains moving safely and timely. Helping weather forecasting and climate science advance makes great sense to us, since both of these areas affect our operations," said Aslak Ross, head of marine standards at Maersk.
Recorded data from ships signed up to the VOS programme assists meteorologists to create more accurate weather and storm forecasts and are also used by scientists to better understand climate change.
Maersk said many of its vessels had already been contributing to VOS, but by the end of the year it would expand this to its entire owned fleet of 315 ships.
A typical VOS-enabled ship records and transmits observations manually, with a crew member tasked with reading data from onboard instruments.
However, the first five Maersk vessels that participated were equipped with a more advanced type of automated weather station (AWS), which automatically collects data on atmospheric pressure, air temperature and relative humidity, which is then transmitted hourly to research stations around the world.
By the end of the year, Maersk expects 50 of its ships will be equipped with AWSs, making the Danish company the largest single user of the systems in the world.
The VOS fleet has declined from around 7,200 ships in the mid-1990s to the current estimate of approximately 3,000, worldwide. The decline is attributed to the reduction in financial and crew resources in the industry, but new technologies and increased use of electronic logbooks have helped turn the tide.
Sponsored by the US government, the VOS programme operates at no cost to the vessel in terms of communication charges, observing equipment and reporting supplies, which are furnished by the US National Weather Service.
Bad weather is by far the biggest factor in vessel delays and also results in increased bunker consumption. Mr Ross said: "Even marginal improvements to the quality of weather routing service would be important levers in Maersk's efforts to ensure reliable arrival times for our customers' supply chains.
"We have an ambitious strategy to decarbonise our fleet of vessels by 2050, and as we execute this plan, we are proud to have our vessels and crews help researchers in gaining a better understanding of this key global challenge," he added.